Legendary Songwriter/Artist Jimmy Webb Talks About His Classic Hits, And His Live Album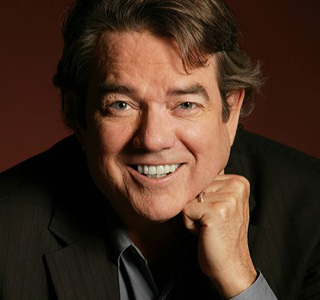 Jimmy Webb is renowned for being one of pop music's most acclaimed, respected songwriters for over four decades. Since breaking into the music business in the 1960s as a teenager, he has written many Top 10 hit songs which have become pop standards, and has won several Grammy awards. Now at age 61, Webb is still going strong, writing songs for Broadway, producing album projects, touring steadily, and being active as an advocate for songwriter rights.
Webb recently released a live album, Live And At Large: Jimmy Webb In The U.K., which contains new performances of 11 Webb compositions (including many of his classics), plus entertaining anecdotes by Webb of music celebrities he has worked with (such as Frank Sinatra, Art Garfunkel and Glen Campbell). In addition, he has been writing for a Broadway show, plus producing and co-writing songs for Carly Simon's upcoming album. When this project is completed, he will be collaborating on a new album with Glen Campbell.
It was an honor to do this interview with Webb. But before starting the Q&A interview below, here is a brief discography of the classic songs that he has written (and in many cases produced), plus the major awards he has received.
Webb's hit song catalog includes: 'By The Time I Get To Phoenix,' 'Wichita Lineman,' 'Galveston,' 'Where's The Playground Susie' and 'Honey Come Back' (recorded by Glen Campbell); MacArthur Park (Richard Harris, and a #1 cover hit by Donna Summer); 'Up, Up And Away' and 'Paper Cup' (The Fifth Dimension); 'Worst That Could Happen' (Brooklyn Bridge); 'All I Know' and 'Skywriter' (Art Garfunkel); 'Didn't We' (Richard Harris, Frank Sinatra); 'The Moon's A Harsh Mistress' (Linda Ronstadt, Joe Cocker); 'Highwayman' (The Highwaymen ' Willie Nelson, Johnny Cash, Waylon Jennings & Kris Kristofferson); 'Easy For You To Say' and 'Adios' (Linda Ronstadt). Webb has also written songs which have been recorded by Barbra Streisand, Bob Dylan, Tony Bennett, Reba McEntire, R.E.M., Diana Ross, Cher, John Denver, Kenny Rogers, Sheena Easton, David Crosby, Michael Feinstein, Johnny Rivers, Thelma Houston, B. J. Thomas and others.
Notably, Webb has been the recipient of many awards, including Grammy awards for Song Of The Year ('Up, Up And Away'), Country Song Of The Year ('Highwayman'), and Best Arrangement ('MacArthur Park'). In addition, he has been inducted into the National Academy of Popular Music Songwriters Hall Of Fame, the Nashville Songwriters Hall Of Fame, National Academy of Songwriters Lifetime Achievement Award, and the Oklahoma Hall Of Fame. Also, Webb currently is a member of the ASCAP Board Of Directors.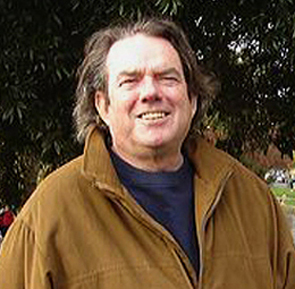 Here is the Q&A interview with Jimmy Webb. He was pleasant and articulate, and he spoke very passionately about protecting the rights of songwriters, and ensuring that songwriters can continue to make a living in this digital age.
DK: I enjoyed listening to your new live album. When was the album recorded, and at what venue in the UK?
Webb: It was recorded last fall (2006) during a 25-city tour of Ireland, Scotland ,Wales and the greater UK area. My producer Fred Mollin and I took a road kit consisting of Protools, laptops and really nice microphones. We didn't have a big truck – we had a van like the Beatles did in their early days. We went to York, Bristol, Edinburgh, Glasgow, London, and the best concerts were pulled out of it. It's a virtual concert ' we took the best moments and performances for the CD.
DK: The album contains nice anecdotes that you tell about Frank Sinatra, Richard Harris, Art Garfunkel and Waylon Jennings. Is storytelling now part of your shows?
Webb: I have a million friends and anecdotes! The anecdotal aspect of my show has been growing. The little stories I first started telling in concert used to be brief ' more patter. But because my material seems to be mostly serious or romantic, I try to lighten the evening by telling anecdotes. I like to highlight the funnier side of what I do. I can provide an inside view of what it means to be a songwriter. People enjoy hearing these inside, funny stories about the famous people I've worked with. So I have incorporated these stories more and more into my shows, and the audiences like that.
DK: You became a hit songwriter at such a young age. What was the first big break that you got?
Webb: I was very fortunate to walk into Motown Records (in Los Angeles) one afternoon. There was a woman at the front desk named Vicky. I had brought my paper sack of reel-to-reel tapes. I said 'I have some songs and here I am!' She said 'give me one of those songs' — I gave her a tape of my song 'This Time Last Summer,' and she took it into the inner office. After awhile (staff producer) Frank Wilson opened the door from this office and he said 'come in here.' So this big door opened and that was my first break. From that point on I just kept plugging away. I ended up writing 45 songs for Motown. Then I wrote songs for Johnny Rivers and then for the Fifth Dimension. During this time I went from being with Johnny Rivers Publishing to starting my own publishing company. Soon after, I began working with Richard Harris and then Thelma Houston.
You have to have persistence and tenacity to keep knocking on those doors. The people who are successful in songwriting always keep trying. It's a bit of a struggle and even today I have to adapt. For example, my new live album is my first album where I put up the money myself and I'm selling it myself. I'm still trying to learn new ways to do business. These are the adaptations you need to make in this business.
DK: What advice would you give to young songwriters today who are trying to break into the music business?
Webb: It's a big question and it's hard to answer. My advice would be to get affiliated with a music organization like ASCAP or NSAI, because they are good people – they're not after your money and they can offer networking opportunities. To me, networking and building relationships have been the most significant factors for me as a songwriter. The personal relationships you develop can lead to great connections, especially at the beginning of your career. It's time well spent to cultivate friendships. The more energy you can pore into your career, it will really help. You might co-write a song with someone unknown, who then ends up winning American Idol. You never know. Get involved in the music community. If you can, attend the ASCAP EXPO (held annually in Los Angeles), which is a fantastic event. ASCAP is a very pro-active organization.
DK: Do you still devote a lot of time to writing new songs?
Webb: I just wrote two Broadway scores back-to-back. I can still pour it on creatively when I want to. I still keep copious notebooks of song ideas and song titles. I'm a lot more thoughtful now deciding what to work on. I'm more careful, because I'm closer to the end [of my career] and time is more valuable to me. I'm producing a new Carly Simon album — it's more of a world music album with Brazilian and Bossa Nova styles. I'm producing the album and co-writing three or four songs with Carly and Ben Taylor.
I will also be doing a new project with Glen Campbell. Glen was building a state-of-the-art studio in Agoura (California). Then the hillside came down behind the studio, and filled the studio with mud. It's taken some time but it's getting repaired, and I will be working with Glen soon, after finishing work on Carly's album.
DK: What are your main projects and priorities now with your career?
Webb: I've been very active on the ASCAP Board Of Directors for the past eight years. I'm concerned about protecting intellectual property. It's important for the industry to establish a business model so that songwriters can get paid. Songwriters are at the bottom of the food chain. Illegal file sharing is wrong and we're the ones who are hurting. The Madonnas and Sony Records aren't hurting, but songwriters are definitely hurt. We all have kids in school and we're more like regular folks with regular jobs. I stand up for the songwriter and state that illegal downloading is wrong. It's helping to destroy an American song form that is irreplaceable.
As for my songwriting and creating, I'm still active. I write, perform, and travel. I'm dedicated to getting a Broadway show up and running. I would really like to make one more solo album or maybe two. And I want it to be the finest work that I've ever done. I see no reason not to continue – my health is good. I'm happy to still have a career and to have been associated with such musical giants. I'm happy with my life and looking forward to the future.
Dale Kawashima is on Google+