Special Interview with Jeff Price, CEO & Co-Founder of TuneCore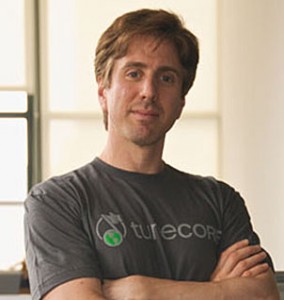 Note: Jeff Price left TuneCore in 2012 and has now launched Audiam, an indie music company.
In 2006, industry veteran Jeff Price founded and launched his new music industry-changing delivery and distribution company TuneCore, with the goal of allowing all artists to gain access to the channels of music distribution while keeping control of all of their rights and receiving 100% of the revenue from the sale of their music.
In the early '90s, Price co-founded and was GM/President of the NYC-based independent record label spinART records, which had strategic relationships with Sony, Warner Bros., Sire, Polygram Music Publishing and others. spinART distributed over 190 releases, including such band/artists as: Ron Sexsmith, the Dears, the Pixies, Frank Black, Nellie McKay, You Am I, John Doe, Apples In Stereo, Vic Chesnutt, Jason Falkner, Richard Thompson, Echo & The  Bunnymen, Paul Kelly, the Fastbacks, Creeper Lagoon, The Church, Lilys, the Eels, Clem Snide, Michael Penn and more. spinART records was the first record label in the music industry to offer its catalog of releases via paid download as mp3s.
From 1997 to 2001, Price worked with eMusic, the world's first musical download store, serving first as a consultant, then as as interim V.P. of Content Acquisition and finally as the Senior Director of Music/Business Development. He contributed towards the creation of eMusic's initial business model, played an active internal team role in eMusic's successfully completed $30 million private placement in March 1999 and $90 million second round financing in September 1999, and created and implemented the first subscription-based music sales and distribution structure.
Price has lectured and appeared on numerous panels in the US and Europe discussing the changing music industry as well as the impact the internet, compression technology, encryption and peer to peer file sharing have had on it. These include CMJ, In The City, WebNYC, ECMA, Midem, Winter Music Conference, New Music Seminar, Billboard Music and Money Symposium, Independent Music Festival, Music Biz 2005, Audio Soft, MP3 Summit, South By South West, Digital Distribution and the Music Industry. He also teaches occasionally at New York University, Pace University, Berklee College of Music and other schools.
His expertise in the realm of digital music distribution has also led to appearances on Nightline, CNBC, ABC News, CNN, MSNBC, CW11, and he has been interviewed and quoted in publications ranging from the New York Times, Wall Street Journal, Billboard, Fortune, Spin, Crain's, London Daily Mirror, NPR, National Geographic, Wired News, Business Week, The Industry Standard, Boston Globe, Stereophile, to Salon.com, ON24.com, ZDnet, and CNET.
Songwriter Universe had the opportunity recently to talk with Price about TuneCore and the revolutionary role it plays in this digital musical age.
JW: What was your impetus for starting TuneCore and what's the first thing that new artists should know about what the company does?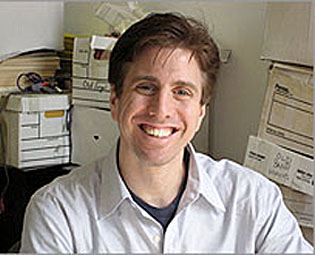 Price: Traditionally, if you wanted a career as a recording artist, you had to be signed to a label because you needed distribution to get a physical product in retail stores. Major labels had the huge costly infrastructure to make that happen and to literally monetize an artist's fame if they became successful. When digital distribution came along, it was the first time in history that you could have music on demand and a perfect inventory that would never run out. An artist traditionally could not do physical distribution by him or herself, but now had the opportunity to get their music directly to fans without the middleman ' and make much more per unit sold. eMusic and Napster educated us, then iTunes became the standard.
So in 2005, a lot of major record companies began doing digital distribution but under the traditional model where they would be taking a large percentage of an artist's generated income even if they were only moving a digital file from point A to point B. In the old model, they were providing a physical service, but now? I thought that was wrong. It was clear to me that companies were taking advantage of artists. When we launched, for the first time any artist could have access to distribution, keep their rights and get 100% of the money their sales generate. What made it revolutionary is that there was no editorial filter or gatekeeper anymore. So the main thing artists need to know is that with TuneCore, they keep all their rights and keep all their money. This never happened in the industry before.
JW: How difficult is it for new indie artists to go directly to iTunes, Amazon and other retailers to sell their music?
Price: Artists cannot do that directly. There are many reasons, mostly having to do with legal rights involved in licensing, DMCA compliance streams, song identifiers, UPC, ISRC, meta data and a lot of other issues that are part of the behind the scenes process of distribution. But that's why TuneCore has been successful. Artists don't have to worry about all that. They hit our website, upload their songs, pay a flat fee, bam–that's it. We distribute to multiple channels, even beyond the most renowned like iTunes, Napster and Amazon. We also have a strong customer care and artist support department. If  iTunes entered into agreements with each individual artist, they would have to send out millions of contracts. It's just not what they do.
JW: Does TuneCore work with digital retailers throughout the world, or just in the U.S.?
Price: We distribute globally because outlets like iTunes are global enterprises, with digital stores in many countries. Our artists can choose to have their music in one store or many, and in any outlet they like. A few that people should also know about are Shockhound and Spotify. We still use the U.S. pricing model no matter where you want your music.
JW: Do you only sell digital products, or do you also market CDs for your artists?
Price: The correct answer to that is, yes and no. For instance, we have a partnership with Amazon called disc on demand. If an artist picks that as one of his or her options, they give us their CD artwork and cover design and we deliver the artwork as a digital file as well as the music to Amazon. If someone orders it, Amazon manufactures a physical CD complete with artwork, and ships it out. TuneCore is the #1 revenue generator for Amazon via disc on demand.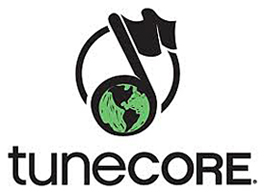 JW: Now for the big question'what does it cost for a new artist to join TuneCore?
Price: I can't stress enough that TuneCore takes no percentage of any sales our artists generate. All they do is pay us $9.99 to distribute a single song, or $49.99 for an album for the first year, and $19.98 for the second year. That's it. And that includes some other services that allow their music to have a deeper presence on numerous social networking and music websites. We provide a TuneCore media widget that they can put on any website they like, MySpace, Facebook and hundreds of others. That allows people to sample their music and become fans without being obligated to purchase right away.
JW: How many artists does TuneCore now represent?
Price: We currently have half-a-million accounts, and a single account may have more than one artist. We have experienced a crazy and inspiring level of growth over the past few years that my partners and I could not have anticipated. In 2009, TuneCore artists sold 65 million units and earned over $35 million in gross revenue. This year, TuneCore artists will earn $75 million and sell 160 million songs. What's great to realize is that with digital distribution, artists are making more money now than ever even as it's cheaper for music fans to buy their product!
JW: How many people work at TuneCore? Do you have regional offices?
Price: My partners Gary Burke, Peter Wells and I started in Brooklyn and are still here. We now have a staff of 34 and everyone works from this main office.
JW: I read that TuneCore not only represents new artists, but also famous artists. What services do you provide to famous artists?
Price: Some of our famous and legendary artists are Jay-Z, Aretha Franklin, Jason Mraz, Keith Richards, David Byrne, Nine Inch Nails and Izzy Stradlin. We have the same agreements with them as we do with our other artists. We don't discriminate based on resume or previous sales. We're also pretty aggressive in our marketing efforts to bring lesser known TuneCore artists to people's attention. Over 30 TuneCore artists have had the iTunes Single of the Week. We also had a recent promotion with Yamaha in which we offer a sampler of 26 free songs from 26 TuneCore artists. We promoted this on the Jumbotron at the Verizon Amphitheatre in Irvine, California. We consider this part of our job to help our artists.
JW: How do you see TuneCore growing in the future?
Price: Our philosophy is about music promotion and getting your music heard and available to buy. We want you to earn money from your music and make a living doing what you love. We believe that all artists and bands should have equal access to the channels of music distribution, the physical and virtual stores alike. To keep growing the way we have, we just need to keep that going, where we help you without ever making money ourselves off of your success. It all begins with the question, Where do you want to go? My job is to provide access to those places, making sure we understand what the artists and musicians we work with need to get further in their careers. There are many other places we can grow into, like worldwide publishing administration and graphic images, but for now, why not just focus on what we are good at and add those additional layers later?
JW: What do you think is the outlook for digital sales? Will there ever be a time when illegal sales are minimized?
Price: What's exciting to realize is that more music is being consumed now than at any point in history. Download sales topped 1.6 billion units in 2009, a 5% increase from 2008. More is also being shared or stolen. I'm obviously not a fan of people stealing music, but it's bound to be part of the landscape as music continues to become a more ubiquitous part of our lives with so many hardware options. I think the free music figures will go down as things progress and the price of songs stays steady or drops slightly. I think digital sales will only increase as time goes by, not only because songs are more affordable than ever but because of the win-win situation for artists. Under the previous industry model, if you sold your CD through a major label, you could make $1.40. Now, you can sell two songs on iTunes for 99 cents and you'll make that much. If you sell 14,000 units at $9.99, you'll make $100,000. Before, with a major label, you would need to sell 250,000-500,000 units to make that much. It's great to see these trends. TuneCore has commoditized distribution and opened the sale of music up to everyone in the world. But I wasn't thinking about that in 2005. All I was trying to do was right a situation I considered morally wrong. Now I can't believe just how big this has gotten–but I'm very excited and inspired by our growth and look forward to a bright future.
Jonathan Widran is a free-lance music/entertainment journalist who contributes regularly to Music Connection, Jazziz and All Music Guide. He can be reached at [email protected]. He is also on Google+