Acclaimed Songwriter/Producer Jeff Bhasker Talks About His Hit Songs with Fun. and Kanye West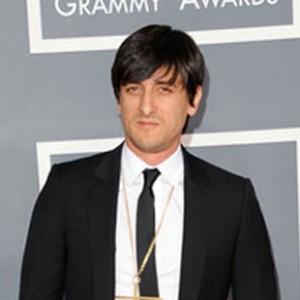 Update: Jeff Bhasker won the Grammy Award for Song Of The Year, for writing "We Are Young" with Fun. He also co-wrote & produced the big hit "Just Give Me A Reason" for Pink & Nate Ruess.
While working on Some Nights, the follow-up to NYC band Fun.'s debut Aim and Ignite throughout 2011, veteran songwriter/producer Jeff Bhasker—expressing the growing confidence he had in the project—told frontman Nate Ruess and his cohorts every day that they were making "the album of the year."
That seems like an understatement considering the global success the collection has achieved since its release in February 2012. Certified gold in the U.S. with over 900,000 units sold, Some Nights spawned one of the biggest hit singles of the year in "We Are Young," a track featuring singer Janelle Monae that topped the Billboard Hot 100 for six weeks and is the first song to log seven weeks of 300,000 or more in digital sales. The song was certified by the RIAA three times platinum with sales of over three million and has sold over 5.8 million copies in the U.S. The title track and follow-up single reached #3 on the Hot 100 and became Fun's second #1 on the Alternative Songs chart. The band is up for six Grammy Awards this year, including Best New Artist, and shares three of its nominations with Bhasker—Record of the Year and Song of the Year for "We Are Young" and Album of the Year for Some Nights. In addition, Bhasker is nominated for Producer of the Year.
Bhasker was a already a multiple Grammy-winning songwriter and producer when Ruess reached out and expressed interest in having him bring his hip-hop sensibilities to Fun's established indie pop/rock vibe. Bhasker parlayed his gig as keyboardist for Kanye West into full-on writing & producing collaborations on the famed rapper/producer's hit albums 808s & Heartbreak (2008) and My Beautiful Dark Twisted Fantasy (2010). Bhasker earned a Grammy for Best Rap Song for co-writing "All of the Lights," which was also nominated for Song of the Year. In 2009, Bhasker also received a Best Rap Song Grammy for "Run This Town," a track by Jay-Z featuring Rihanna co-penned by Bhasker, West, Jay-Z and others. Bhasker's extensive writing and production credits include tracks with Adam Lambert, Alicia Keys, Brandy, Bruno Mars, Drake, Lana Del Rey, Leona Lewis, Mary J. Blige, Natalia Kills, Robin Thicke and Taylor Swift.
Bhasker was busy working with Beyonce on tracks for her 2011 album 4 when he first met Ruess, who had reached out through Bhasker's publishing and management companies. Fun's latest songs were taking on a hip-hop influence and the band wanted a hip-hop producer to help them realize their vision. Checking out the liner notes of some of his favorite hip-hop albums, Ruess realized Bhasker was the common denominator. When they first met, Bhasker—who had previously blown off two planned meetings—planned to give Ruess 10 minutes. Yet he was quickly intrigued by Ruess' desire to mix a hip-hop and electronic vibe with the band's established theatrical pop rock sound.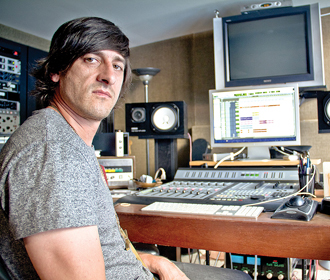 "The funny thing was, I really wasn't that interested in meeting them or working with them because they were a rock band and I did urban music, but Nate was persistent," says Bhasker. "When he started explaining their concept, it seemed brave to me and I could visualize bringing the template of what I do to their sound. When he sang some of 'We Are Young' to me, which at the time was unfinished, I loved it immediately. It already had an incredible melody and hook. It's funny that I had blown them off and then immediately made time to get in the studio and develop and record the song the next day. Nate brought me five other songs he was working on, including 'Carry On' and 'Some Nights' and I realized, wow, these are all winners. We can create an amazing body of work pitting my style against their style."
"We developed a strong working relationship right off the bat based on trust," he adds. "One of the things I always bring to the table is that I try to get the best out of the artists and what they have. I have a knack for making them realize that I'm here like an Olympic coach, working with their great talent to get the best out of them, and add my melodic, harmonic and structural ideas when it's needed. The key is being honest. If I'm hearing something good but the melody could be better, they're going to know about it."
Bhasker, who brought in Emile Haynie and Jake One as co-producers on some tracks, believes that the key to creating great writing and producing sessions with Fun was creating a relaxed environment where creativity could flow naturally and spontaneous magic could be captured on a moment's notice. They would hang out in the studio for up to three hours, chilling and talking about everything but music, and then an idea would spring forth and Bhasker would have the mic on ready to capture what he calls that "magical moment" that would lead to their best performance. When working with this kind of band, he says, it's important to do his homework in advance, think about their range and strength and relax and have a good time until those moments arise.
"Nate is interesting in that he writes his songs in his head," Bhasker says, "coming up with the essential melody and lyrics that are super strong. Yet when he does this, he's not thinking about how the track would develop. I would add chords to what is melody was implying and work on the structure of the tunes, figuring out small details like how long a verse should be and on 'We Are Young,' building on Nate's brilliant essence by adding beats and keyboards and extra vocal elements. The songs everyone loves from them began with Nate and the guys coming up with a really strong backbone and me finding ways to enhance that with my own songwriting and production experience. On 'Carry Me Home,' I started singing over the lower vocal section he had written and that created a cool contrast. We also extended the bridge. On the closing track stars, everything clicked when I got the right drums and Nate did his solo thing at the end. I put a harmonizer on it and it was magical. Sometimes it was all a matter of just turning on that mic and freestyling."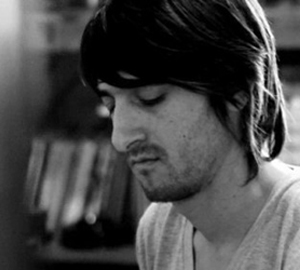 Bhasker's strengths as a producer and songwriter have their roots in his background as a jazz pianist. Ironically, it was his knack for creating strong improvisations that helped him learn how to hone in on the emotional essence of a song. At some point, while studying jazz composition at Berklee School of Music in Boston, he realized he wanted to stop noodling and learn how to write and play songs without throwing in every chord he knew.
"During college, I played jazz standards for elderly people at a rehabilitation hospital," he says, "and I had this tendency to take a 20 chorus solo, then play the head again and be done. But they started losing interest. I realized that these folks knew songs like 'Body and Soul' as pop songs, and this woke me up to the importance of writing great melodies and lyrics. It took a while but I finally mastered the toning down of everything I knew about music—yet the jazz background allows me to bring certain things out musically that the average pop songwriter cannot. I'm always committed to the idea that a song needs to have an emotional impact and tap into the basic human emotions we all share. It's therapy in a sense, where we songwriters take a problem or an emotion and find a way to share it to help people deal with it. One of my strengths, and maybe the key to my career as a songwriter, is understanding the power of what a song is."
Jonathan Widran is a free-lance music/entertainment journalist who contributes regularly to Music Connection, Jazziz and All Music Guide. He can be reached at [email protected]. He is also on Google+