Special Interview With Pop Legend Irene Cara, Co-Writer & Singer Of The #1 Hit "Flashdance…What a Feeling" And Star Of The Movie, Fame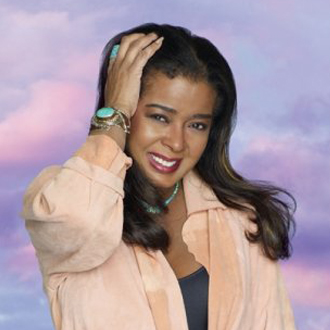 R.I.P.: We are sad to report that Irene Cara has died at age 63. Here's the rare, in-depth interview we did with her in 2018. She discusses her movie "Fame," and co-writing the hit "What A Feeling" for the movie, Flashdance.
Since first emerging as a child star in the mid-1970s, Irene Cara has had a long and successful career as a singer, songwriter, actress and dancer. When she was 14, she had a leading role in the classic movie, Sparkle, and she's had success for several decades in movies, TV shows, musical theatre and performing in concerts.
Notwithstanding her many credits and achievements over the years, it was during a special period in the 1980s that Cara had her greatest impact. In 1980 she starred in the blockbuster movie Fame, and she sang the hit theme song "Fame" and the ballad hit "Out Here On My Own." Then in 1983, she sang and co-wrote the #1 worldwide hit "Flashdance…What a Feeling," from the movie, Flashdance (starring Jennifer Beals).
The combination of these major movies and hit songs made Cara one of the biggest music stars of that era. Besides being box office hits, both Fame and Flashdance received Academy Awards and Golden Globe Awards that added to the legacy of both works. Impressively, Cara won the Academy Award and Golden Globe Award for Best Original Song for co-writing "Flashdance…What a Feeling." She also received two Grammy Awards for the Flashdance soundtrack, including Best Female Pop Vocal Performance.
Cara's two biggest hits—"Flashdance…What A Feeling" and "Fame"—were simply two of the most joyful, high-energy pop anthems of the early '80s. Even today, a full 35 years later, both songs still sound vibrant and appealing, bringing a smile to listeners when they hear the songs on the radio or via other media.
In addition to "Flashdance…What a Feeling," in 1983 Cara co-wrote and sang three other hit songs: "Breakdance," "Why Me?" and "The Dream (Hold On To Your Dream)." All four songs appeared on Cara's most popular album, What a Feelin'.
Born in The Bronx, New York City, Cara was groomed by her parents to be a singer and actress at a very young age. She began performing in public when she was seven years old, and she recorded two albums as a child. When she was nine, she started appearing on the popular children's program, The Electric Company (on PBS).
It was at age 14 (in 1976) that Cara landed the lead role of Sparkle Williams in the musical drama film, Sparkle. The movie developed a cult following and was later remade in 2012 into a new movie that starred Whitney Houston and Jordin Sparks.
As a teenager, Cara also starred in the acclaimed TV miniseries Roots: The Next Generations, and in the Broadway shows Ain't Misbehavin', Maggie Flynn and The Me Nobody Knows.
After her success with the movie Fame, Cara appeared in the movie D.C. Cab, the NBC TV movie Sister, Sister (for which she won the NAACP Image Award for Best Actress), and the PBS TV movie, For Us the Living: The Medgar Evers Story.
After her hit success with "Flashdance…What a Feeling," in 1984 she co-starred with Clint Eastwood and Burt Reynolds in the movie City Heat, and she co-wrote the theme song which was performed by jazz artist, Bill Henderson. She also starred with Tatum O'Neal in the movie Certain Fury, and performed on tour in the production of Jesus Christ Superstar. In addition, Cara also remained active as a live concert performer, doing tours in Europe and Asia.

Here's a video of Irene Cara performing her #1 hit, "Flashdance
…What a Feeling."
Cara's recording career was negatively affected by the legal problems she had in the '80s with her label, RSO Records. Cara sued the label and eight years later, she won a jury verdict and finally began earning royalties that she had been unable to collect during this contentious period. To make matters worse, other labels did not want to sign Cara because she had sued RSO.
More recently, Cara returned in 2011 with her new band Hot Caramel, which released a double album called Irene Cara Presents Hot Caramel.
Irene Cara Interview
We are pleased to do this new Q&A interview with Irene Cara. She talks about her early years, starring in Fame, and how she co-wrote the #1 hit, "Flashdance…What a Feeling" (with Giorgio Moroder & Keith Forsey). She also explains her rough years, when she battled to claim her record and music publishing royalties. Lastly, she describes her current happy life living in Florida.
DK: How did you get started as a singer and actress?
Irene Cara: I come from a pretty musical background. My father was a musician—he was a saxophone player and he moved to the States in the '50s. His mambo band had a #1 hit on the Latin chart, and they had a lot to do with pioneering the great salsa/Latin music here and around the world. And my mom was from Florida, and she was living in New York at the time she met my father. Growing up in New York, I was the youngest of three kids. My older brother and sister both showed an interest in music. My brother was an opera singer, and my sister played piano. But they were 10 and 12 years older than me; they moved out of the house when I was so young. So I really was raised like an only child. When I was little, my mom thought that I had an interest in music—I could play music by ear when I was five or six years old, and play it well.
My parents wanted to inspire me to continue in the arts, so I began with lessons very early on. And I started working—singing and dancing with my father's band in nightclubs by the time I was seven years old. I even did my first few albums as a child. By the time I was nine, I had an album out in Spanish and another one with the Harlem Children's Choir where we sang Christmas carols.
DK: How did you learn about acting and dancing?
Cara: My studies got more elaborate, and I started taking up dance classes and acting classes. I broke into my first professional job with The Electric Company (an educational children's TV series on PBS), with none other than Bill Cosby, Morgan Freeman and Rita Moreno. You know, I was nine years old, and that was my first professional American gig (laughs). I was in the original Electric Company back in the '70s—Morgan Freeman was very young and very skinny, and Bill Cosby used to walk around with a derby hat and a cute moustache. It's unfortunate to see what's happened to him. Back then, he was lovely to all of us kids on the set…nothing pervy going on.

Here's a video of Irene Cara performing her hit, "Fame."
From there, I went on to do other music theatre…I did Broadway shows and off-Broadway shows. In fact, one of the Broadway shows I was in was Maggie Flynn with the late David Cassidy's mother Shirley Jones and her husband, Jack Cassidy. And I got to meet David when he was 17 (at the height of his teen popularity on The Partridge Family TV show). A lot of kids from Maggie Flynn went on to become stars like Giancarlo Esposito and Stephanie Mills. It was quite an ensemble of children.
DK: How did you land your lead role in the movie, Sparkle?
Cara: I did some television movies as a child, and by the time Sparkle came around, I was still living in New York. Fortunately for me, the producers auditioned a lot of kids, a lot of young girls. They came to New York to look for the lead role, and I was still in school when I got the role. It was my first Hollywood movie…it was quite an event. I was a very frightened, insecure adolescent (laughs), and I had to have four hours of school each day before they could film me. And my mother had to be on the set at all times.
DK: Then a few years later, you landed the big role of Coco Hernandez in the movie, Fame.
Cara: Well, I had several movies in-between…big television films. I starred in a very dramatic movie of the week with Diahann Carroll called Sister, Sister. Then I was in the miniseries Roots: The Next Generation which was part 2 of the Roots miniseries. I played (author) Alex Haley's mother as a teenager. So I was still very visible way before Fame came in the early '80s.
Between Sparkle and Fame, besides acting, I was very active as a background singer. I was in the studio singing background for Vicki Sue Robinson, Lou Reed and Evelyn "Champagne" King. I sang with the singers in Chic, and I met Luther Vandross and worked with him. All of my friends were mainly musicians, not actors. So I was getting quite an education as to what it takes to become a recording artist.
By the time Fame came around, I was asked to play Coco as a singer and dancer. So they cast me to play Coco, and also to sing the main theme song for the film. The movie was shot about six blocks from my apartment (laughs). So working on the movie felt very much like home.
DK: Besides the hit "Fame," I like the ballad "Out Here On My Own," that you sang in the film. Can you talk about doing this song?
Cara: Well, I remember when (composer/songwriter) Michael Gore first played it to me. He wrote it with his sister, the late great Lesley Gore, who was a great vocalist from the '60s. And I thought it related to the character of Coco, but it really had a lot to do with Irene Cara as well. You know, I got a lot of flack at the time for sounding like Donna Summer on "Fame." And I reminded people that, Yeah, but I don't sound anything like her on "Out Here On My Own." Honestly, I made a decision as a young actress to emulate Donna. First of all, we shot some of the Fame scenes to her song, "Hot Stuff." So not only was I emulating Donna, but Michael Gore was emulating Giorgio Moroder, too.

Here's the video of Irene Cara performing her hit "Out Here
On My Own" from the movie, Fame.
That was an actor's choice on singing "Fame," and a marketing choice that we all kind of made. But for "Out Here On My Own" and all my other music, I don't sound anything like her…I sound like me.
DK: After Fame, did you have any other key roles, before you worked on Flashdance?
Cara: I did a movie with Clint Eastwood and Burt Reynolds, a period piece called City Heat. It's about these two adversarial friends during Prohibition…they were at each other's throats. That movie was a lot of fun, because I also got to write the theme song for the movie, and the legendary jazz singer Bill Henderson ended up singing it.
DK: For Flashdance, how did you connect with Giorgio Moroder and Keith Forsey to write the theme song?
Cara: They asked me…it was that simple. Obviously, [the producers] wanted an element of Fame which was a huge success. You know, both songs from Fame ("Fame" and "Out Here On My Own") and the screenplay were nominated for Oscars, and we won two Oscars. And they wanted a key element of Fame in Flashdance, so they asked me.
The director, Adrian Lyne, sent for me; I was living in Los Angeles at the time. I was engaged, and I had moved out of New York to Los Angeles. Adrian showed me the last sequence of the movie, the dance sequence, where there was nothing but music (no lyrics or vocals yet). And I said, "Well you know, I'm not in this movie. I'll agree to sing the theme song if I also write it. And they agreed to that, and the rest is history. I went back to Giorgio's studio (in Los Angeles) and wrote it with him and Keith (Forsey) in like four hours, maybe less.
DK: Did you mainly write the lyrics for the song "Flashdance…What A Feeling"?
Cara: Yes, but I also had a lot to do with the melody, because I sang the melody the way I thought it should be sung. Giorgio is a great composer, but he's not a singer. So you know, singers have to interpret the music to their own way of singing. And that involves changing the melody here and there.
DK: When "Flashdance…What a Feeling" was released, how did it feel when the song not only became a huge hit, but you won an Oscar, a Golden Globe and two Grammy Awards?
Cara: You know, it was bittersweet. Unfortunately, I was going through a lot of hassles with my record company. They were suing me. So on the outside, I was putting on a face of being on top of the world and being a success, and on the inside I was trying to figure out how to sue my label. So it was hard…I put up that everything was fine when everything was falling apart.
DK: The song "Flashdance…What a Feeling" was so big that it obscured the fact that you had two other hit songs on the album: "Breakdance" and  "Why Me." Can you talk about writing these two songs?

Here's the video of Irene Cara's hit, "Why Me?"
Cara: With "Breakdance," Giorgio Moroder was totally obsessed with Herbie Hancock's big hit at the time, "Rockit." Hancock is a legendary jazz artist, and all of a sudden he comes out with this hip-hop track that was phenomenal. Giorgio was obsessed with it, so he based "Breakdance" after "Rockit." And then I had to find a way to make it into a song, because Herbie's song (and Giorgio's track) was an instrumental. Being from the South Bronx originally, I grew up in neighborhoods where the kids basically pioneered  hip-hop dancing and breakdancing. I lived in neighborhoods where kids were spinning on their heads on cardboard boards right in front of my building. So it wasn't just me writing about something that was a fad…it was me writing about something that I lived through. So I just used what I had experienced growing up in the city, and drew on that for the lyric and the melody.
DK: Can you tell me about your other hit, "Why Me?"
Cara: I don't remember what was the inspiration for "Why Me." Maybe the problems I was having…I might have metaphorically changed it to mean angst/love, but I was going through a different angst at the time.
DK: With the What A Feelin' album, you had great success with Giorgio Moroder, co-writing three hits together. Did you and Giorgio discuss making another album?
Cara: After that album, I sued my label. First of all, my label had fallen apart by itself…it lost its distribution. And I was stuck with a label president who continued to [not pay me], and continued to use me for distribution for his little small label. All the other artists that had been on RSO Records went elsewhere. When that dissolved, the Bee Gees left and Yvonne Elliman left. And I, not having good management or a good lawyer, I thought I was obligated to this record president who signed me from a movie (Fame). And I'd had enough. I had two of the biggest hits of the decade and I was not seeing a dime. So I sued him, and it took eight years and it cost me my future as a recording artist, because no other label would sign me. RSO was sending out threatening letters to the other labels. And the one label that did sign me, they said they would stand by me through the lawsuit. But once I finished my album (Carasmatic, in 1987), they shelved it and didn't promote it. Thankfully I do own those tracks; I plan to sell it online later this year. It took me eight years to get through the whole good ol' boy network in the music industry, because it seemed that I sued one man and it just kind of spiraled into the entire industry turning against me because of it. So it turned me off to the music business entirely.
(Note: In 1993 Cara won her case with a jury verdict in California, and she finally began earning royalties a decade after her hit success.)
DK: Many years later in 2011, you released a double album with your group, Hot Caramel. Can you talk about this project?

Here's the audio of Irene Cara's hit, "Breakdance."
Cara: The whole thing with Hot Caramel is that I wanted to put together a band of brilliant women. I had lived in Europe for a while, and I did a few records there and I did a play there. Then I came home and it was during the boy band craze. But I did love the writing and I loved the production of their records, and I thought, Why don't I put together a band of women who not only sing, but also write and play? And that was the whole concept behind Hot Caramel. So it took me [a long time] because it was a double CD…it was a lot of music. I put it for sale online and it's been selling nicely as an independent release.
DK: Currently, are you working on new projects, and where are you living now?
Cara: Things are going fine and I live here in Florida. I sell my stuff online and most of the time I'm just here with my family. And I'm very proud of my family. I have a beautiful home by the beach and life is good. [These days] I live off my royalties and I work when I want to, and I consider myself semi-retired. I don't need to work…I make more money not working than I do by working.
DK: When you look back at the time when you did Fame and Flashdance, on a positive level, what did all this success mean to you?
Cara: I appreciate that it's been a blessing to me. I'm very grateful for all the blessings that I've had. You know, both of my parents are gone now. My mom died five years ago when she was 86, and my father died when he was 77. And I lost both of my older brothers. My brother on my father's side recently passed away…he was a wonderful jazz musician as well as a great professor of music in New York. And I lost my mother's son, my opera singer brother, about a year after she died. So I'm just happy that I was able to fulfill their dreams for me before they passed away. Because like I said, when you're five or six years old, you don't choose a career. I wasn't a child who decided, "I want to be in showbiz." This was something that was laid out for me by my parents. This was their dream for me, and I fulfilled it. So I'm happy about that.