RK Follese of Hot Chelle Rae Talks About The Band's Hit Song "Tonight Tonight" And Their Rise To Success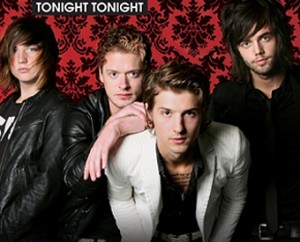 On Hot Chelle Rae's breakthrough hit single "Tonight Tonight," frontman Ryan "RK" Follese complements the infectious "La La La" hook by triumphantly declaring "There's a party on the rooftop/Top of the World…and we're dancing on the edge of the Hollywood sign." The Nashville based pop/rockers—whose lineup includes lead guitarist Nash Overstreet, bassist Ian Keaggy and Ryan's brother Jamie Follese on drums—have a lot to celebrate these days. "Tonight Tonight"—included on the four track EP follow-up to Lovesick Electric, their 2009 full length debut on Jive Records—reached #7 on the Billboard Hot 100 and hit the Top 10 on the Adult Contemporary chart. In the first two months of its release, it sold 271,000 downloads.
Hot Chelle Rae's success this summer truly embodies the old adage about being an overnight sensation that was years in the making. The band first took shape in 2005 when a mutual friend suggested that Follese (who was pursuing "the singer songwriter thing") and Overstreet meet. Overcoming some skeptical first impressions, the two launched a group called Miracle Drug and brought in Nash's childhood friend Ian Keaggy – a guitarist who didn't play the bass until he joined the band. Each member boasts a unique musical lineage. The Folleses are the sons of renowned country songwriter Keith Follese (Randy Travis, Tim McGraw, Martina McBride); Keaggy's father is Dove Award-winning and multiple Grammy nominated guitarist Phil Keaggy, and Overstreet is the son of country music singer Paul Overstreet and brother of actor Chord Overstreet from TV's Glee. The "Tonight Tonight" video includes an appearance by Chord.
Redubbing themselves Hot Chelle Rae in honor of an early MySpace stalker, the group secured top management, signed with Jive and worked on Lovesick Electric with heavy hitter producers Eric Valentine (All American Rejects, Good Charlotte) and Butch Walker (Katy Perry, Avril Lavigne, Pink). Yet their first singles "I Like To Dance" and "Bleed" failed to catch fire.
Their fortunes changed with the March 2011 release of "Tonight Tonight." Continuing to ride the wave of its popularity, HCR recently kicked off its fall tour with The Script and Big Time Rush.
"I think it's caught on because it's very simple, an easy song to learn," says RK. "I know that when we play the song live, kids love to sing along. It's so much fun and has a kind of throwback vibe with a dusting of the Jackson 5 on it. It's different from the other stuff that's on pop radio right now. You can dance to it, but it's not a four on the floor, mega dance track – it's just a happy pop tune. The whole 'la la' and Hollywood thing reflects our love of Los Angeles and the fact that we all want to move there. We recorded there, and my parents met there. The band and the label love it. Obviously, the question now is, how do we follow it up? The response from us and Jive is not, 'what are we gonna do next,' but which song of the ones we are working on now would work best."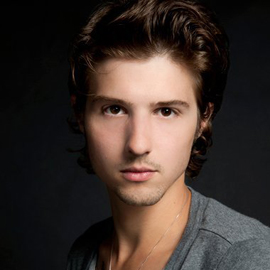 HCR is currently working on their sophomore album, which is due for release later this fall. The producers this time include Emanuel Kiriakou, who helmed "Tonight Tonight" and has worked with everyone from Jason DeRulo, Selena Gomez and Celine Dion to David Archuleta, Jesse McCartney and Big Time Rush. "Eman," as RK calls him, also co-wrote and produced "Don't Turn Out The Lights," the first single collaboration by New Kids on the Block and Backstreet Boys. The ubiquitous producer and OneRepublic frontman Ryan Tedder produced the new track "Hooked."
"Working with great producers like these really helps up our game," says RK. "It's important to work with producers who really share and understand our vision. I think on the first album, we became a little complacent once we thought we had a few strong radio tracks. We threw in songs that were just for us, things that could be just created around things like bass riffs we liked. Looking back, it wasn't a fully realized effort. This time, it's going to be very different. There's not a single song that doesn't have potential to be a radio hit. We're very proud and confident of the direction we're heading in."
RK seeks to clear up the fallacies about an artist's chances of success being greater because of strong musical family ties. "My dad is a talented writer with a lot of country music hits to his credit, but he has no real connections in the pop music world, where our band's ambitions lie," he says. "It's not like he could make a call and get us into LA Reid's office. It just doesn't work that way. What he did for me and Jamie was give us several important skill sets. He taught us how to write great songs, and he taught us a lot about the music business that helps us avoid dark hallways and be wary of suspect offers. On the other hand, while having a professional songwriter dad gives us that edge, we live in Nashville, where you can walk into any bar and meet someone who works in the business. You can ask about the merits a deal you are considering and get a straight answer."
Ironically, RK says his father originally encouraged him not to go into the music business. Both boys remember a time before their dad starting placing songs when the family had no money. "I don't know why I thought I could make it, but I have definitely stuck with it and now we're here on the verge of something big," he says. "I guess I don't know what else I can do. Music is the only thing I truly have a passion for." Nash echoes his bandmate's sentiment: "Growing up around music didn't hurt, but I was never pushed to do it. I just can't remember a time when I didn't want to play or write music."
The critical acclaim Hot Chelle Rae scored even before "Tonight Tonight" became one of the biggest singles of 2011 seems to confirm that the four members chose the right path. Even as Lovesick Electric was struggling in the crowded pop/rock marketplace, one reviewer saw the potential that is now being realized. He wrote: "Hot Chelle Rae are honest-to-goodness rock and roll at its finest — ripe and arrogant, sweating with tangible promise that hangs in the air at their live shows. Posh arrangements featuring refreshingly tasteful guitar, sly lyrics, and a 22-year-old lead singer dripping with charisma, leave you knowing that these guys will end up somewhere—everywhere."
Though RK doesn't believe that one smash makes his band experts on songwriting, he offers a few nuggets of advice to those who ask him what makes a hit song: "It's all about simplicity and originality. In the end, melody is all that matters. People keep making up songs and we're always using the same four chords to find just the right combination that makes something stick in the listener's head. Maroon 5's 'Moves Like Jagger' is the perfect example of this kind of irresistible hook. I have no idea what Adam Levine is singing in the verse, but once he starts singing about moving like Jagger, it's got me and I want to keep listening and grooving along."
Jonathan Widran is a free-lance music/entertainment journalist who contributes regularly to Music Connection, Jazziz and All Music Guide. He can be reached at [email protected]. He is also on Google+