Gavin DeGraw Talks About His Album Free, Which Is More Organic And Stripped Down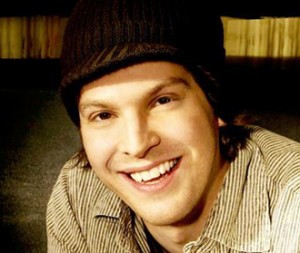 With the release of Free, his latest album on J Records, Gavin DeGraw harkens back to an era when the notion of major labels giving their popular artists the opportunity to release an album or two a year was the norm. Frustrated with the long delay between his 2003 platinum selling debut Chariot'which featured his trademark Top 5 pop hit 'I Don't Want To Be"and his self-titled sophomore album in 2008, the New York based singer/songwriter approached his label with the concept of a raw, organic'sounding project that, unlike his previous two projects, would be very 'indie' in vibe and tone. Free was released March 31, less than 11 months after Gavin DeGraw'a release pace virtually unheard of in this day and age; its first single 'Stay' was released two weeks earlier.
Looking back on his successful career, DeGraw is no stranger to clever album concepts or bare bones productions that put his earthy charm and powerful songwriting talent front and center. To keep the momentum going on Chariot, he re-released the album in 2004 as Chariot (Stripped), which included all the original content as well as a bonus disc featuring 'unplugged' songs, as well as a cover of Sam Cooke's 'A Change Is Gonna Come.' Still, there was a was a four-year lag between that release and Gavin DeGraw, which debuted and peaked at #7 on the Billboard 200 and spawned several singles, including the Adult Top 40 hit 'In Love With A Girl.'
'There was so much red tape that went along with recording and releasing last year's album, and I didn't want to go through that again,' he says. 'Worrying about all these issues that have nothing to do with making music interrupts my natural flow as an artist. I know that's the nature of today's music industry, but I needed to take a shot and cut through the yellow caution tape that says you can't release an album a year. Otherwise, even with the success of the Gavin DeGraw disc, I might be back in that rebuilding phase, where I'm starting from scratch as my fans move on to other sounds and artists. At the end of the day, all we do as artists should be for them, since they're my life. They make our careers possible. I want to give my loyal fans what they want and deserve and hopefully pick up some new supporters along the way. Calling the album 'Free' was symbolic of my desire to be liberated from this limited mentality.'
DeGraw adds that the new leadership at J Records was surprisingly receptive to his idea of a minimally produced set that would remove the bells and whistles'and along with them, all barriers between the songs and their intended audience. 'I told them that we're living in memorable times and we don't have to go along with the status quo,' he says. 'Why not take a chance? It's not a huge risk, it's just something different. A true indie artist could do this, so why should I be penalized and my creative flow stifled just because I've had bigger success in the past than these smaller bands? Let's apply that formula and see how the fans respond. I'm not in competition with artists who set the trend of the day. I'm just an honest singer/songwriter who wants the opportunity to share my music with the world.'
The name of DeGraw's 'Where It Began' spring tour, which launched March 27 in Portland, Oregon, is reflective of his overall approach in writing and recording the tracks on Free. While Gavin DeGraw was helmed by top producer Howard Benson (Daughtry, My Chemical Romance, Kelly Clarkson), on the new collection the singer worked with Camus Celli (Tina Turner, David Byrne, John Scofield); the two have known each other since working together on an early version of Chariot. When DeGraw originally inked with J Records, he signed on for the whirlwind where the 'powers that be' know best, and flew to L.A. to work with other producers. He liked the way the official version of Chariot came out but still loved the original production by Celli'and is glad that Free gave him the opportunity to work with his old friend again.
To keep himself from over-thinking the songs, DeGraw and Celli recorded Free in less than two weeks at Celli's Brooklyn studio. DeGraw was excited to see his songs fleshed out by the crack band the producer assembled, which includes guitarist Audley Freed (Black Crowes), bassist Andy Hess (Gov't Mule), drummer Charley Drayton (Keith Richards' X-Pensive Winos), and keyboardist George Laks (Lenny Kravitz).
The 10-song set ranges from new songs that were completed in the studio like 'Stay' and 'Mountains To Move' to others that DeGraw wrote very early in his career that have evolved with him ('Dancing Shoes,' 'Glass'). He also includes a cover of the late Chris Whitley's 'Indian Summer,' a hard-hitting track DeGraw hopes will drive his fans to discover the catalog of one of his favorite influential artists.
The true collaborative spirit of the DeGraw/Celli partnership allowed the singer to dig deeper into himself and tap an inner voice and spirit that he says he hadn't been in touch with for a while. The lyrics of 'Stay,' which he feels set the tone of the whole project, capture this shifting reality perfectly as they relate an inner battle spurred on by too much self-analysis and self-criticism. 'This album reveals the honesty about my love of music,' DeGraw says. 'It isn't about the biggest, the strongest, or the loudest. It's about simplicity in its purest form. It doesn't sound like the big machine. It sounds like where you go to escape it.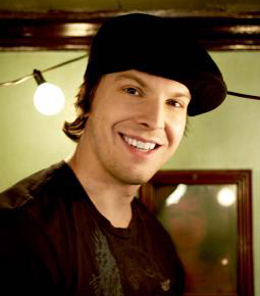 'I wanted to get back to that original vibe I had when I was just coming up, playing clubs in New York,' he adds. 'The album and the tour are all about re-creating the feeling for music that I had before the business of music became so much a part of my career. By removing myself from that equation this time, I could focus on the songs and give myself some much needed creative space. The upshot is that Free has indie cred but it's also something you can groove to. I love the album's beautiful imperfections because they make it feel realistic, like a real human element is shining through.'
As a singer-songwriter whose level of success now allows him to call the shots, he has a few key words of advice (and a little initial sarcasm) for those who aspire to a similar career: 'When young songwriters ask me what I think, I tell them they should forget it and go to law school'it's a lot safer! But then I'll tell them the truth. There's no way I would have been able to put the time in that it took to build this career if I wasn't loving the music I was making. To have any chance to succeed, you must really enjoy writing and performing songs. If you don't really love it, there's no way you will put up with the lifestyle. Practice makes perfect, as they say, and so if you love what you'll do, you'll worry less about stardom and more about practicing to get better. Forget the weekend warrior thing'you can't just do music on Fridays or Saturdays. You have to do it all the time. If you're a singer/songwriter, this has to be an all-consuming thing.'
Jonathan Widran is a free-lance music/entertainment journalist who contributes regularly to Music Connection, Jazziz and All Music Guide. He can be reached at [email protected]. He is also on Google+