Interview with Gary Churgin, President & CEO of The Harry Fox Agency (HFA)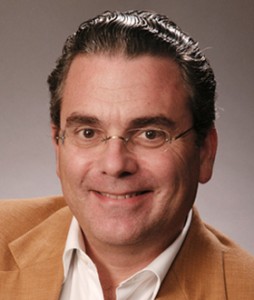 Update: Gary Churgin has left his CEO position at The Harry Fox Agency, which has been acquired by SESAC.
The Harry Fox Agency (HFA) has been the company music publishers rely on to collect mechanical royalties (CD sales and now digital sales) from record companies, and distribute these royalties to publishers (who in turn distribute to their songwriters). Whether a publishing company is small or large, they know they can count on HFA to receive their mechanical royalties securely, accurately and timely.
Now with all the tumultuous shifts in the music industry during the past decade, HFA has continued to expand their services and adjusted to the changing times. In additional to handling CD and digital sales, they also collect and distribute royalties from streaming, ringtones, lyrics, plus many other income sources, some of which were new to HFA.  HFA remains the overall leading music industry provider in intellectual property management, licensing and royalty services. Representing more than 46,000 music publishing companies, HFA issues the largest number of licenses for the use of music. And notably, HFA makes licensing fast and easy with their online licensing tool, Songfile.
HFA has also remained a leader in protecting the intellectual property rights of publishers and songwriters.  As a technology innovator, the company is leading the music industry in establishing global data standards and is a founding member and Board member of the Digital Data Exchange (DDEX).  In 2010, HFA was the only music industry company to be recognized by Informationweek and included on its Top 500 Relentless Innovators list (ranking #121).
HFA dates back to 1927, when the National Music Publishers Association (NMPA) established it to act as an information source, clearinghouse and monitoring service for licensing musical copyrights. Since its founding, HFA has provided efficient and convenient services for publishers, licensees, and a broad spectrum of music users. With its current level of publisher representation, HFA licenses the largest percentage of the mechanical and digital uses of music in the U.S. on CDs, digital services, records, tapes and imported phonorecords.
We recently had the opportunity to speak with HFA President & CEO Gary Churgin. Prior to joining HFA, Churgin worked at Citibank, where he was the Director of Electronic Bill Presentment and Payment at Citibank's e-Business. Prior to that, Churgin held the position of Vice President of Citibank's Global Risk Reporting System. He has also held several positions in a management capacity for the City of New York.
JW: You were hired in 2001 as President of HFA. What have been the biggest developments and changes for HFA during these challenging times?
Churgin: I guess it sounds like an over-simplification, but the single biggest development or change has been the rise of the internet and the way people interact with music as a result of it. Because of this, we're not just licensing the terrestrial or hard world of the CD but also in the digital world of downloads, ringtones and even non-traditional areas like song lyrics. We're also licensing guitar tablatures.
JW:  With the decline of CD sales, what are the new income streams that look the most promising?
Churgin: The most difficult thing to figure out is, 'What's the most promising thing happening because of the internet?' There is a lot of uncertainty because of the costs of rights and how they are conveyed. We need to be cognizant of the fact that we're in an environment where we should be accepting and embrace change as opposed to running from it. The fact is, people in general are uncomfortable with change. For us, being open-minded means looking out and evaluating music rights and new opportunities the other income streams create. We're not betting on one particular horse. To extend a metaphor I like, what I want to do is create an environment where I control the racetrack and do all the things necessary, from making sure there are enough oats in the paddock to feeding the horses. The goal is that whoever is participating in this with us will benefit from these things as well.
JW: What percentage of royalties does HFA collect from CD sales, digital download sales, ringtones and streaming? And are there other key income sources?
Churgin: Right now, CD sales are about 84% of the royalties, but we're seeing a decline not an increase, so it's not as strong a percentage as we had in the past. Digital sales represent 14% and ringtones and other streaming, such as on-demand streaming represent 2%. It's an interesting time because while we've always been involved with mechanical royalty licenses on manufactured sound recordings, there are so many other ways out there to generate income. Those three are the major ones. But we still do business the same way, going in with auditors to examine the books of record companies to ensure they pay what they should for the use of rights.
JW: I believe you came from a financial & business background at Citibank. How did you decide to head HFA?
Churgin: I got a call from a headhunter in October 2000 about this position. I must give the music publishers and my bosses credit for taking a risk and bringing someone in from an outside industry to look at and implement change at HFA. In my 10 years, it's not only the technology that has changed. We've also changed the mindset here and become far and away more consumer and customer centric, spending a lot of time meeting the needs of clients and potential clients, answering questions and even having a lot of interaction with people not affiliated with us. We see ourselves not as custodians but as stewards of rights, and it is our job to make sure when someone comes to us and wants to be able to exploit a work, they get the licenses approved and issued in a reliable, accurate and timely manner. If you need that kind of support, better to come to a steward than a custodian.
JW: Does HFA mostly collect U.S. domestic income, or does a large part of income come from overseas?
Churgin: HFA is a U.S. based company and we collect about 97% of the income from domestic sources, meaning that the other 3% comes in as international money from one of 35 international societies. We have done work outside the U.S. and are looking to build on that, which makes sense in an age when the internet imposes 'globality' on us all. There is a need to satisfy the global needs of potential licensees.
JW: How does your online licensing service Songfile work? Is this the easiest way now to license a song?
Churgin: Definitely. The way it works is, you can log in or not, go into our system and basically do a series of queries. If we represent the song or songs you are looking for, all or in part, we will issue a license for whatever percentage we represent. You can use credit or debit as payment and you instantly have a signed and usable license for CDs or downloads.
JW: HFA represents thousands of music publishers. For a new music publisher to sign up with HFA, do they need to have a catalog already generating substantial income?
Churgin: No. The only thing they really need is have one recorded song distributed by a third party.
JW: What commission percentage do publishers now pay to HFA for your services?
Churgin: Right now, they pay 7.75%. We just announced a new commission program, the Reduced Commission Program (RCP), available to all HFA affiliates, which will allow them to participate differently and, if they participate in the program, will substantially reduce our commission. By participating in this program, publishers are guaranteed a reduced commission rate of 5.25% in exchange for centralizing all their U.S. mechanical licensing and royalty processing with HFA.  RCP provides additional benefits for publishers such as receiving advances and the inclusion of all musical works in HFA's Royalty Compliance Examinations. It's important to note that this is the first time in 85 years that our commission is being looked at in a new and different way.
JW: One main reason why publishers have liked HFA is because you're known for auditing record labels for royalties. Does HFA still regularly conduct audits, for all sources of income?
Churgin: We examine everyone, majors as well as independents. Right now we have over 30 audits going on concurrently. We are doing that constantly. The idea is to ensure that licensees are careful about keeping appropriate books and records in order to report royalties on a timely basis.
JW: I read that HFA is now starting eSynch, a one-stop licensing program. How does eSynch work?
Churgin: eSynch is HFA's online synchronization licensing tool.  If you're creating a wedding video, corporate video, personal website video, using background music on your website, or in a film that will be shown at film festivals, you can use eSynch to secure a license. eSynch makes it easy ' all songs available on eSynch are 100% pre-cleared for both the master recording and publishing synchronization rights.  eSynch allows individuals to go online and ID a song and see what the rate is. We're proud to be starting this ' eSynch should be available soon.
JW: What future trends do you see in the music business?
Churgin: Change will be with us for a very long time. The important thing is that we at HFA remain nimble, agile and adaptive to whatever that change may look like. Without sounding facetious, a lot of trends in the media and music industries are 'flavor of the month.' A few months ago, for instance, no one was talking about the Amazon Cloud and now it's all over the place. Will it last? Who knows? What makes HFA unique and competitive is the fact that we can handle those trends and shifts no matter what.
JW: Moving forward, what are the main services HFA provides which are essential to songwriters and publishers?
Churgin: The thing to remember is that HFA is always looking in the marketplace, trying to discern what products and services are most in demand and least available on the part of songwriters and publishers. In order to be competitive, you have to stay ahead of the curve. Our mantra every day is 'better, faster' ' and we mean it!
Jonathan Widran is a free-lance music/entertainment journalist who contributes regularly to Music Connection, Jazziz and All Music Guide. He can be reached at [email protected]. He is also on Google+