Top Writer/Artist Ester Dean Talks About Her Hit Songs With Rihanna, Katy Perry, Nicki Minaj & Kelly Clarkson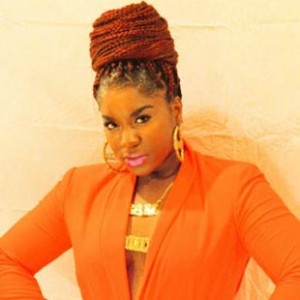 In 2009, Ester Dean made her breakthrough as an artist, hitting the Top 40 on the Billboard Hot 100 with the buzz single "Drop It Low" featuring vocals by Chris Brown. But her other major achievement that year, scoring her first #1 as a songwriter on Rihanna's worldwide hit "Rude Boy," led the multi-talented composer, performer and producer to focus on building her career behind the scenes as one of today's go-to pop hitmakers. Over the past four years, she has penned numerous Top 10 singles across all genres (from R&B/hip-hop to pop and country). In 2012, Dean built upon her success in the soundtrack world (penning songs for Step Up 3D and Burlesque, writing and recording tracks for The Lorax and Rio) by doing a voiceover role in Ice Age: Continental Drift and making her live action acting debut in Pitch Perfect.
While Dean is currently signed to Interscope Records and working on material for her official debut album, she is also bringing a DIY spirit to her career as an artist, releasing her new track "Baby Making Love" on her own and self-funding the promotional video through her new production company Eleventh Era. She calls it a "fan appreciation" song, dedicated to her supporters who have encouraged her to make time for her solo career even as she's written or co-penned some of the biggest hits of the past four years.
In addition to numerous singles with Rihanna (including the #1 hits "What's My Name?" and "S&M") Dean has brought her infectious songwriting skills to tracks by Katy Perry (the #1 hit "Firework"), Nicki Minaj (the #3 Hot 100 hit "Super Bass" from the deluxe edition of Pink Friday), Kelly Clarkson (co-writing & co-producing the Top 10 hit "Mr. Know It All"), Usher (five tracks on his platinum selling 2010 set Raymond v. Raymond), Mary J. Blige, Beyonce, American Idol Winner Scotty McCreery (his gold selling crowning song "I Love You This Big"), Robin Thicke (the R&B/Hip-Hop hit "Sex Therapy"), Christina Aguilera, Britney Spears, Pussycat Dolls and Jennifer Hudson. At one point in late 2010, "Firework" and "What's My Name?" held the top two spots on the Hot 100 chart. In all, Dean has earned five Grammy nominations for her songs.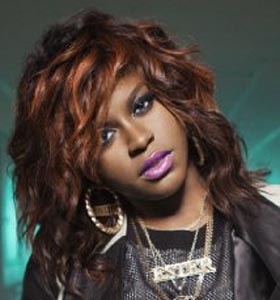 Though most singer/songwriters would consider it a dream to springboard from songwriting success to being signed as an artist to a major label, Dean has mixed feelings about it—mostly because she still considers herself a work-in-progress. "Not only do major labels procrastinate when it comes to releasing material, they often try to limit artists by putting them in a box genre-wise," she says. "I write pop songs, R&B songs, have written raps on a few songs, even wrote a song that did well on the country chart. So when it comes to me as an artist, what box are they going to put me in? I have my own way of doing things and that doesn't include using a machine to get my music out. I'm basically playing things by ear to figure out my strengths and where my fan base lies, who really wants to hear me and my story. It's like I am under mass construction and I have to find my way out of the debris of everyone telling me what I should do. I want my listeners to be open with me. I want them to be out the box, to be able to enjoy music that is colorless and without titles. I'm going to be everything. I'm much more than they think."
Formerly a Certified Nursings Assistant (CNA) working with the elderly, the Oklahoma native (who lived in Tulsa and later Omaha, Nebraska) first pursued her songwriting dreams in Atlanta (where she met and began working with Polow da Don, who introduced her to Interscope's Jimmy Iovine) and then moved to Los Angeles, where she signed her first publishing deal with Tricky Stewart's Peer Music. Interestingly, while Polow loved Dean's husky voice and told her she should be an artist, Stewart encouraged her to focus on the songwriting.
She had the best of both worlds when the demo she did for "Drop It Low" led to an official recording of the track that became the second single from the soundtrack of More Than A Game. The official remix featured Chris Brown, Lil Wayne, Trey Songz and Diddy. Since then, Dean has dabbled as an artist with her soundtrack appearances and features on Tine Tempah's "Love Suicide," MGK's "Invincible" and Michael Woods' "We've Only Just Begun," and recorded the single "Gimme Money," featuring Minaj.
Dean believes that one of the keys to her success as a songwriter is her obsession with detail. "I can feel it instinctively when the hook or verse is right or not," she says. "Some writers don't listen closely as they're writing, but I listen from top to bottom and I am constantly breaking it down to pieces to make sure it works on every level. When I finish the song, I might go back and switch a verse to the B section and vice versa if it doesn't feel right yet, or I might just leave it alone. Great producers like Dr. Luke are notorious for dissecting songs and I think it's very important, and every songwriter's responsibility, to break it down like that. A writer should never be afraid to let people offer input.
"I write in a unique way," she adds, "basically screaming out nonsense singing for a while with something that doesn't' feel like anything meaningful for a while. If I do this long enough, there might be a word on the fifth line that is something I want to pursue further. And then everything develops from there. I think long-term success in this business comes from being able to change with the times, and songwriters need to understand that music is always changing. If you live in a single box and are comfortable there, you won't grow or be able to move or adapt when the styles evolve. While great melodies are the key, it's important to be open-minded and not limit yourself. I had some early success as an R&B writer and was told, 'you're not a pop writer, so don't even go there'. I knew I had to prove that person wrong. Also understand that you're more than a songwriter. You're a writer, a poet and a dreamer. You can do anything as long as you don't let people put you in a box."
Jonathan Widran is a free-lance music/entertainment journalist who contributes regularly to Music Connection, Jazziz and All Music Guide. He can be reached at [email protected]. He is also on Google+