Interview with Erin Collins, SESAC's Vice President of Film, Television & Developing Media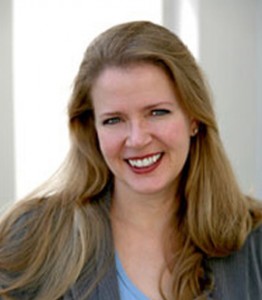 As the Vice President of Film, Television and Developing Media for the PRO (performance rights organization) SESAC, Erin Collins works closely with the Los Angeles staff and SESAC's film, television and developing media songwriters, composers and music publishers. She also assists SESAC in identifying film, TV and other media composers for affiliation with SESAC. 'Some of my main responsibilities,' she says, 'are to be available to composers at any time to answer questions, listen to their latest projects and help facilitate industry connections.'
Collins began her career in film and television with Warner Bros. Publications, where she was responsible for creating and managing multi-media marketing projects as well as developing advertising campaigns. She then served as Director of Marketing and Music Production for APM Music, where she was in charge of creating and managing all creative, promotions, PR, branding, print advertising and portfolio marketing to MTV, Discovery, the major television networks, HBO and Fox among others. Before joining SESAC, Collins was Producer/Music Supervisor at London Green Studios working with clients such as Ubisoft, ESPN, Activision, EA and THQ. Collins, a native of Chicago, holds a music degree from Northern Illinois University.
In a new interview, Collins discusses the unique and diverse background she brings to her role at SESAC. In addition, she talks about SESAC's workshops, seminars and annual awards shows, plus some of the exciting new composers she is working with.
JW: How did you get started in the music business?
Collins: I have been involved in different aspects of the music business since high school, and I started my career as a musician, playing oboe and English horn professionally. I then went into other related fields such as concert production, print music and library music, music production and score supervision for video games. My degree was in Music Education and I taught students from K-12 and also privately. My original goal was to be a professional musician and educator but later when I became a single mom, I focused more on the business side of the industry. I can't imagine doing anything else.
JW:  Can you tell me about the other music companies you worked at before joining SESAC, and about your background in film and TV?
Collins: I worked at Warner Bros. Publications in Miami, which is a print music company that creates sheet music for band, choirs, piano, orchestras, jazz bands, and other groups. Then I worked at APM Music, which is a music library in Hollywood, before becoming a freelancer for five years, producing music for TV and music libraries, and doing score supervision for video games.
JW: When did you join SESAC, and how did you decide to work at a PRO?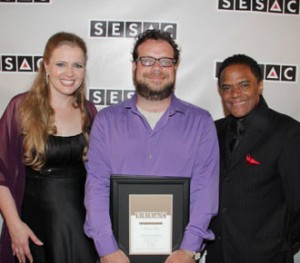 Collins: I had been free-lancing for a few years and while I enjoyed the work, there's something wonderful about knowing you're going to get a paycheck every week! I was talking to a friend of mine who was in town from New York, and he mentioned there was an open position at SESAC's Los Angeles office. When I went in for the interview, I didn't know what the specific job was, but I knew of the organization's wonderful reputation. I have always loved working with composers, so when I found out what I was interviewing for, it sounded like a dream job. It's a very interesting aspect of the industry.
Since I started working at SESAC in September 2011, I've discovered it's an even more fascinating and complex field than I thought, and I learn something new every day. I get to spend a lot of time with composers, listening to and talking about their projects. Affiliates join SESAC by invitation only, so we sit down and get to know our artists before signing them up, unlike ASCAP and BMI, which allow people to sign up on their websites. I love getting to know everyone personally and work with both established composers and up and coming artists. It's especially exciting to sign up younger musicians just out of college who have remarkable abilities.
JW: Do you host any workshops or seminars for film/TV composers or songwriters on behalf of SESAC?
Collins: Absolutely. To start with, we have regular events at our offices, including indie artist showcases, CD launch parties and listening sessions. Several of us also participate in panels and host film screenings. One of our best events is our annual 'Bootcamp,' which is a day of seminars and panels and music critiques ' and it's not just for SESAC affiliates. This year's event on July 26th at the Skirball Center in L.A. will welcome several hundred people. We bring in music supervisors, composers, producers, music execs and reps from publishing companies to give lectures and song critiques, and we also have live performances. I will be moderating some panels, as well as putting together some of the events.
A lot of amazing networking takes place on Bootcamp day'composers and songwriters find new collaborators, and our events facilitate a lot of open doors and new opportunities for participants. At one of the Bootcamps, we invited Chanel Summers, the co-founder of Syndicate 17'which specializes in writing and producing original scores, cues and sound effects for multi-media projects'to guest lecture about video game music. Someone who saw her panel invited her to speak on other panels in Ireland, and now she is teaching seminars there as well. Attendees are there to learn about a lot of things, from how to make songs better to promotion and PR tips, and the all important art of taking their career to the next level.
JW: Do you host a SESAC film and TV awards show each year?
Collins: Yes. It's a real blast, a cocktail party and sit-down dinner for our TV and film composers and industry folks in a very relaxed environment. We're all friends, so it's a great big hang. We honor the music in top-performing TV and films of the year. Because only two hundred people attend, there's a wonderful sense of intimacy. I love getting all my composers in one room and enjoy the fact that they are all friends and interact so well. It's fun for music supervisors and publishing company execs, managers and agents and other industry people, too.
JW: From the perspective of your position, how does your work at SESAC differ from a film/TV music rep at the other PROs?
Collins: Most of basic duties are the same, but because we're a smaller organization, we have the unique opportunity to spend a lot of time with our affiliate composers and songwriters and give them a lot of hands-on attention. We spend time with everyone, not just our highest profile writers. Whereas ASCAP and BMI have half a million songwriters and publishers and composers, we have about 23,000 total. I deal regularly with less than 100 of them, and they appreciate that I have a lot of time to devote to their music and their needs.
JW: Are there certain well known composers and writers that you work with, or helped sign to SESAC?
Collins: Some of our biggest are Danny Lux, Christophe Beck, John Swihart, Jeff Beal (who scored the acclaimed Netflix series, House of Cards) and Bruce Miller, although there's too many to name them all. Some of the new guys we're excited about are Chris Tyng, Tim Edwards and Evan Frankfort.
JW: What have been some of your best experiences working at SESAC?
Collins: The thing I love the most about my work is the opportunity to work with such ridiculously talented, amazing people of great character and integrity. I also love my co-workers. This is really a 24/7 job for everyone, and we all go above and beyond our stated duties to support our affiliates. I like having the opportunity to sign new artists and composers to SESAC, knowing that they will be in a good place and well taken care of.
Jonathan Widran is a free-lance music/entertainment journalist who contributes regularly to Music Connection, Jazziz and All Music Guide. He can be reached at [email protected]. He is also on Google+