Special Interview (2006): Kara DioGuardi Discusses How She Got Started, Her Hit Songs, And Songwriting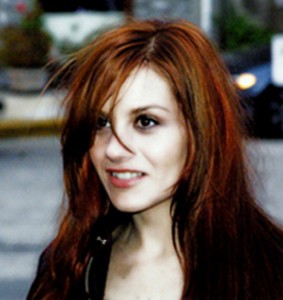 In the process of creating memorable and best-selling global pop hits for everyone from Kylie Minogue ('Spinning Around') and Marc Anthony ('I've Got You') to Ashlee Simpson and Hilary Duff ('Fly'), songwriter extraordinaire Kara DioGuardi always asks herself one simple question: 'From a fan's perspective, do I want to listen to it ten times in a row?' Yet her continuous presence in the upper reaches of Billboard's Hot 100'which includes the recent #1 hit 'Pieces of Me' for Simpson, one of six DioGuardi songs appearing on the singer's double platinum Autobiography'is due to more than intuition. DioGuardi is also a master of the fine art of collaboration, scoring hits with some of the industry's top A-list writers and producers.
Chief among these ongoing partnerships is DioGuardi's relationship with John Shanks, which has spawned the Simpson cuts, two new tracks for Santana's next album, and co-writing and co-producing teen queen Lindsay Lohan's debut album. One of the first big names DioGuardi worked with was Steve Morales, with whom she scored hits for Celine Dion, Enrique Iglesias and Ricky Martin. In addition, she has collaborated with Cory Rooney, Ric Wake, Timbaland, Guy Chambers, Scott Storch, Steve Kipner, Walter Afanasieff and Rob Fusari.
Working with veterans like Pat Leonard and Glen Ballard, DioGuardi wrote seven songs on Anastacia's latest album. Her other credits include 'The Way' for Clay Aiken's triple platinum debut, and recent European singles for Dion, Delta Goodrem and Thalia. She is the only writer to be honored by BMI at both its 2003 Pop Awards (for Iglesias' 'Escape') and 2003 Film and TV Awards (for the theme song to 'For The People'). Others on her current plate include J Lo, Gwen Stefani and American Idol stars Kelly Clarkson and Diana DeGarmo.
'The key to successful collaborations is being open to learning, and trying to put your ego aside. I still work at this,' she says. 'I love being in the room with someone, feeding off their energy and creativity. When I work with John (Shanks), we can either build from one of his ideas or one of my own, but the main thing is that we trust each other and have similar tastes. We also don't try to second guess one another, and stay open to inspiration to guide the process. My strong point is melody, but great chords are also important, and I like to work with writers who are particularly good in this area.'
Growing up in New York, DioGuardi's family'which included several extended members who had unsuccessfully pursued careers in the performing arts–never much encouraged her innate singing ability, so she attended Duke University as a political science major (with designs on becoming a lawyer). She wrote her first song at 21, and upon graduation began pursuing a career as a singer, leveraging her vocal ability to meet and start working with various producers. When a roommate was unable to accept an entry level position at Billboard, DioGuardi took the job and worked at the magazine for a few years, first as assistant to the Editor-in-Chief & Publisher, then later as salesperson and sales manager.
'It's amazing how much I learned about the music business during those years,' she says. 'I came to understand how just about everything worked, but the biggest lesson was on the business side. I realized how important it is that writers be actively involved in knowing about the business ramifications of their songs. Your songs are like little houses, little babies, and you have to take care of them to build a career as a songwriter.'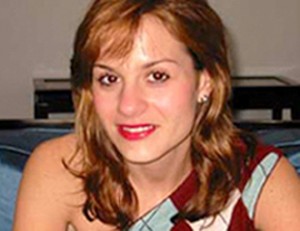 DioGuardi continued making progress in her artistic pursuits, obtaining a recording contract from MCA (as part of a group) by 1995. Although nothing was ever released, she later used her contacts to release an indie CD, which was passed along by an acquaintance to Paula Abdul. Abdul invited the young songwriter to collaborate on new material for an upcoming project. When Abdul lost her deal with Mercury, one of their songs, 'Spinning Around' found new life with Kylie Minogue, who turned it into a worldwide hit. The success of the song also fueled Minogue's rebirth as a pop icon.
'When that song went #1 in Europe, I realized I had become a songwriter by default,' says DioGuardi, who subsequently scored international hits with Kelly Osbourne's 'Shut Up' (UK), Martine McCutcheon's 'I've Got You' (UK) and Delta Goodrem's #1 hit 'Not Me, Not I' (Australia).
'People took notice and started cutting my songs. I didn't have time to be star-struck; I just had to stay cool and make sure I didn't screw up, because my future career was on the line at every moment. I worked a lot at first with Steve Morales, and then Tommy Mottola took an interest and that led to tracks with Celine and Marc Anthony. I was called to write a song for a Chrysler commercial and that's how I hooked up with John Shanks. And it snowballed from there, and I also learned the importance of collaboration. A songwriter should be open to working with anyone he or she respects. The fun part is that I still get to sing every day, working with artists and making demos of the songs I write. Singing is very much a part of what I do, and I'm sure I'll be doing some of my own recording in the future.'
Although many of the songs DioGuardi writes are geared towards the teen pop market, she has a lifetime of romantic ups and downs to draw from: 'I look at my life and write from the perspective of finding truth that people of all ages can relate to. There are so many phases of relationships, and life experience is a great contributor. I like to think of my songs as optimistic but with a melancholy twist, but just a little bittersweet to add an edge.'
'What I've learned about writing pop music is that, despite all the changes in technology, the art of crafting a great song hasn't really changed since, say, Carole King's day,' she adds. 'Production can enhance what you have, but you should be able to tell even without all that. The one exception may be in modern urban music, where production plays a more crucial role in the writing process. But in the end, it's all about moving people with a great melody that sticks in your head, and a lyric that touches people's hearts.'
As for advice she would offer the up and coming songwriter, DioGuardi explains that even when you've hit the top of the charts, the 'fun' never stops. 'Everyone should remember that once you think you've arrived, it takes a constant 24/7 commitment to keep your career on the rise,' she says. 'You've always got to be either writing or pushing your songs, staying visible and finding new writers to work with to stay fresh. Stay cool, but make sure you're in touch with the business as well as the creative side. Never accept no for an answer. For me, the exciting part now that I've had some success is that the sky's the limit. I can become even more adventurous.'
Jonathan Widran is a free-lance music/entertainment journalist who contributes regularly to Music Connection, Jazziz and All Music Guide. He can be reached at [email protected]. He is also on Google+