Dan Wilson (formerly of Semisonic) Releases Solo Album, Wins Grammy Best Song With Dixie Chicks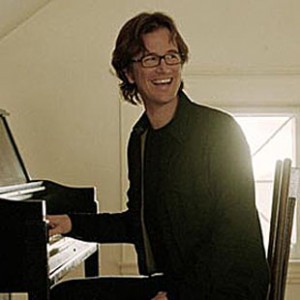 The release of Dan Wilson's long-awaited solo debut album, Free Life (on the American Recordings label) caps a busy and productive year for the veteran singer/songwriter. In February, the longtime frontman for the popular alt-rock band Semisonic joined his co-writers the Dixie Chicks in winning the coveted Grammy award for Song Of The Year. 'Not Ready To Make Nice,' an emotional, pointed response to the country music industry's shunning of the group after singer Natalie Maines' controversial comment about President Bush in 2003, also won Record Of The Year and Best Country Performance by a Duo or Group With Vocal. The Dixie Chicks' album, Taking The Long Way, which featured a total of six co-writes by Wilson, also received Album Of The Year honors.
Although Wilson is enjoying new notoriety as both an artist and hit songwriter, his multi-faceted career extends back some 20 years and includes a previous Grammy nomination for Best Rock Song in 1999 for writing Semisonic's hit 'Closing Time.' He joined his brother Matt's band Trip Shakespeare in the mid-'80s, and the group released four albums before disbanding in the early '90s. In 1995, Wilson and the bassist and drummer of that group formed the more melodically accessible Semisonic. That band broke through to major commercial success on MCA with 1998's platinum album Feeling Strangely Fine, which featured the hit singles 'Closing Time,' 'Singing In My Sleep' and 'Secret Smile.'
Despite this success, MCA Records dropped Semisonic after their 2001 album All About Chemistry, putting the band on what has officially become a long-term hiatus. Wilson then began focusing his energies on recording his solo project and began writing and producing for other artists. He has produced albums for Mike Doughty, Epic Hero, The New Standards and Storyville and has written songs with Jewel, Jason Mraz and Rachael Yamagata. Wilson hooked up with the Dixie Chicks via Rick Rubin, who produced Taking The Long Way and is the executive producer of Wilson's Free Life album.
'Rick played [the Dixie Chicks] a few tracks from my album in progress,' Wilson says, 'and they really liked 'Sugar' and 'All Kinds' in particular. This led to them discussing the idea of responding to Rick's suggestion that the four of us write together. I was excited about the idea and hoping they'd be amenable to the way I work. Most writers come to the sessions with most of a song written and then the team fleshes it out together. I'm all about shooting the breeze with them first and coming up with ideas from scratch that may lead to something significant later. When I work with other artists and writers, I try to get myself into the mindset of absorbing who they are and where they're at, trying to find something in their speech or storytelling that they might not even be aware could form the basis of a great song. I've got a lot of energy but for the most part I'm low key and mellow, and I try to make the artists feel comfortable around me.'
Wilson says that the first session with Maines, Emily Robison and Martie Maguire went very well and by the end of the day, they had quite a bit of their first song, 'It's So Hard,' started. During some of their casual conversations, he was impressed with the way they were discussing their so-called political misfortunes. In addition to being completely ostracized by Nashville and the country fans that made them stars after Maines made anti-Bush comment at the start of the Iraq War, they also received tons of hate mail and even a death threat. Wilson liked the fact that despite all this, the Chicks were optimistic and united in their desire to forge ahead.
'I suggested we write a song that would express their unity and address the reality of our country being so politically divided,' Wilson says. 'They liked my idea for 'Undivided,' but then Natalie asked if that meant they had to forgive the people who treated them badly. I said, well, maybe for the sake of the song. Natalie waved her hand and said nope, and that got me thinking. I woke up the next morning and had the idea of 'Not Ready To Make Nice' in my head. It was clear they wanted to go in the direction of being defiant, not backing down just yet and standing their ground. We got together and started tag-teaming. We brainstormed together, then went off and came up with some ideas individually. Sometimes we were talkative and sometimes quietly contemplating. Then Martie had to leave for a time and Natalie and I wrote the bridge that accelerates the song together.
'We were all involved equally and I felt like we really accomplished what we set out to do,' he adds. 'They needed a song to address the controversy head on. We could have hinted around and been subtle but at some point they had to address the elephant in the room. I liked the song but had no idea at the time what it was going to achieve. In fact, I was kind of nervous that we might be waving the wrong flag. But their manager said we'd probably win a Grammy for it, and he was right!'
Wilson, who made a strong comeback from lung surgery for a life threatening condition in 2005, has similarly positive feelings about Free Life, which marks the next chapter in his diverse career. The album features contributions from, among others, Sheryl Crow, who provides the harmony vocal on 'Sugar'; Sean Watkins (Nickel Creek), who plays the finger picked acoustic guitar on the title track; and Gary Louris (the Jayhawks), who contributes a guitar solo on 'Cry.'
While he was writing the songs for what would become Free Life, Wilson was living in a house built in 1903, and the place served both as a subtle influence on the writing and a perfect setting for the recording. 'The best thing about my album, in my opinion, is the incredibly intimate feeling it evokes,' he says. 'These songs sound like they already existed, but at the same time, they project the feeling that they're about somebody's life. I found a few books of sheet music from that era at antique stores and spent lots of time singing the songs at the piano: chords and melodies the house probably hadn't heard for a hundred years,' he says. "Sugar' and 'Honey Please' both seem to have that spirit, as though they were written by the house as much as by me. When the batch became big enough, I hatched a plan to borrow a recording studio and set it up in the living room and ballroom of the place.'
Rick Rubin signed Wilson to his American label based on the tracks Wilson completed at his home base in Minneapolis. He offered to either release the tracks as they were or work on some of them and make them even better – an offer which appealed to Wilson, who felt he could benefit from the legendary pop/rock producer's expertise. 'Rick was very hands-off on songs like 'Sugar' and 'All Kinds,' and he made only a few simple suggestions for improvement. Other songs like 'Cry,' however, are very different from what I first recorded. But I felt I had a very specific gap in my knowledge about recording, particularly when it came to overdubs, and he instinctively knew how to get a great vibe and performance out of me, as he's done with so many others. What's great about Rick is that he comes at this as a great music lover with the point of view of appreciating and loving the artist.
'I called the album Free Life, Wilson adds, 'because I was trying to live a very free artistic life while making it, with no rules or structure going in or any expectations as to what it would sound like. I preferred the idea of being open-ended and open to everything, which is exciting but also scary. Listening to it now, I'm really proud of the way these songs represent me, and it's a dream come true to have the opportunity to launch my solo career in the same year so many other wonderful things have happened.'
Jonathan Widran is a free-lance music/entertainment journalist who contributes regularly to Music Connection, Jazziz and All Music Guide. He can be reached at [email protected]. He is also on Google+