Danny Parker Emerges As Hit Pop Songwriter, Co-Writing "Stitches" For Shawn Mendes & "Chains" For Nick Jonas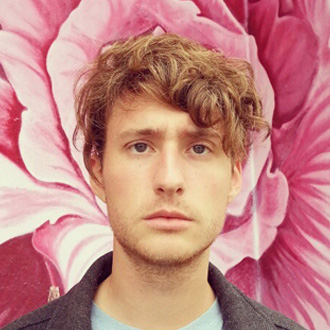 During the past year, Los Angeles-based songwriter Danny Parker has emerged as a hit pop writer who has co-written two major hits. He is currently on the charts with the Top 5 hit "Stitches" for Shawn Mendes, which he co-wrote with Teddy Geiger & Daniel "Daylight" Kyriakides. Earlier in 2015, he had a hit with "Chains" for Nick Jonas, which he co-wrote with Jason Evigan & Ammar Malik.
Parker, who is originally from Reston, VA, grew up listening to a wide range of genres including experimental, indie pop/rock bands such as Animal Collective, Yeasayer and Dirty Projectors. His diverse musical roots has helped him contribute unique ideas and sounds to the mainstream pop songwriting that he has developed a passion for.
In addition to co-writing "Stitches" and "Chains," Parker also wrote with Evigan and Malik (who is a longtime friend and onetime bandmate from Virginia, who's co-written hits for Maroon 5 and Gym Class Heroes) the '80s disco-inspired song "Teacher" for Jonas, which was released as a promo single and reached #13 on the Dance Club Songs chart. Parker also charted in the U.K. and other European countries with "Heart to Heart," a track from James Blunt's 2013 album, Moon Landing.
Parker describes the "Stitches" session with Geiger and Kyriakides as a "blind date" session set up by their publishing company, Big Deal Music. "I had written down the word 'Stitches' in my phone but I didn't know where I wanted to take it," he says. "Like most writers, I am constantly writing down words, titles, concepts—anything to spark a song somewhere down the road. I brought in the word for Teddy and I to vibe off of, and I came up with the line 'Now without your kisses, I'll be needing stitches.' We quickly came up with a melody for the chorus, and things evolved and the song was refined in a back and forth way. I focused on the topline and sculpting the concept. The producer Daylight was part of the second day of writing. He stepped in and developed the track and we laid down acoustic guitar and bass sounds. It was cool that we used all acoustic instruments."
"Chains" was a similar experience—when Parker, Malik and Evigan started writing it at a creative session at a songwriting camp, they had no idea that Jonas was looking for material for his self-titled solo project. Parker's deep musical history with Malik played a huge part in creating a relaxed environment that allowed the song to develop organically. "Ammar was part of my circle of friends back home in Virginia," Parker says, "and back in those days, the thing that was instrumental in us developing our abilities was the fact that we would all push each other, whatever we were working on. We were always trying to 'up' the bar and top what the other person had done.
"When we started 'Chains,'" he adds, "we had zero intention of writing anything for Nick, which means we weren't consciously thinking about going in any specific direction. We kind of let the song go where it needed to. We jammed on some chords and threw out this vague concept of a wallflower, an outcast on the sidelines at a dance. That didn't stick, but we kept pushing through until the new story took shape. Ammar said something like 'You got me in chains' and that was the catalyst. The chords kept morphing, and Jason started building a track around them."
Parker started thinking more about pop music in the years after attending college. While playing in a band, performing at coffee shops and walking dogs to pay his way, another longtime musical friend, his future manager David Silberstein, started sending Parker tracks via email to see if he could write to them. Parker had been used to writing in a more stream of consciousness flow, but rose to the challenge of writing more structured songs with memorable hooks. By that time, Malik had decided to move to L.A. and urged Parker to join him. They moved into a house together on Muscle Beach in Venice.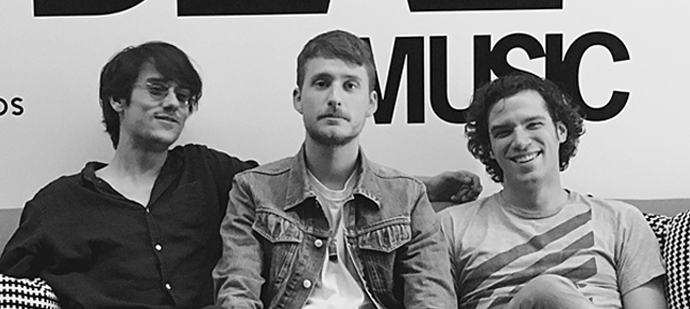 A few months after moving, Malik was scheduled for a session with James Blunt. When he got sick, he asked Parker to sub for him. "So I found myself in a room with James," he says, "and I'm pretty sure he had no idea who I was. I was new in town, and honestly so nervous, so I just wrote a few hooks to show to James. I played him the hook for 'Heart to Heart' and another one that was more somber. James liked both but it was a gloomy, cloudy day so he thought the more upbeat one would be more appropriate. James, Daniel Omelio and their producer Robopop built up an incredible track from there."
Parker now has what he describes as an amazing relationship with Big Deal Music and that his go-to guy, Casey Robison (VP/Publishing & Management), has championed him, set up sessions and gives him a great deal of creative feedback. "Every session I come into is different," says Parker. "Sometimes I bring a vibe or chord progression, sometimes just a phrase or something to riff off of. Being part of Big Deal, which is very much like a large family environment, helped ignite my career and gave me more confidence to jump headfirst into a wide variety of sessions with top co-writers and producers. I'm also excited doing my artist project, under the name Bel. Kind of like the indie bands I was listening to years ago, I'm doing a lot of experimenting in the production—so the vibe is personal, kind of like my musical subconscious completely different than the pop tracks I work on."
Though in some ways, despite scoring a small handful of hits, Parker is still an emerging pop songwriter, his wide variety of musical experiences thus far have given him insight into the craft and business of songwriting that he is happy to pass along to those trying to figure out their path and evolve as composers and lyricists. "It's important to pay attention to the world around you, your immediate surroundings, your emotions and feelings," he says. "There's so much you'll miss if you're not tapped into yourself and your environment. Inspiration can come from anything, whether it's a piece of music, a painting you see in a museum or someone passing you on the street.
"The old cliché about working hard exists for a reason," Parker adds, "because no matter how many accolades you get, you've still got to be all about the craft and the time it takes to hone it. I got into this hoping I could write some hits—and the success I've enjoyed has been exciting. But then there's that session the next day and none of that matters compared to being all about the work. It should be something you love. You should be enjoying the process. Because in the process, there's a timelessness and immediate sense of presence, and if you're tapped into that, you can really pull a lot from your creative wellspring."
Jonathan Widran is a free-lance music/entertainment journalist who contributes regularly to Music Connection, Jazziz and All Music Guide. He can be reached at [email protected]. He is also on Google+