Stephanie Hardy's "Wonder Why" Named October "Best Song Of The Month"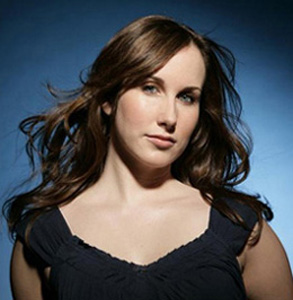 Stephanie Hardy, a talented, pop/AC singer/songwriter based in Cape Breton, Nova Scotia, Canada, has won the SongwriterUniverse 'Best Song Of The Month' Contest for October, for her song 'Wonder Why.' This song is included on her debut album Brand New Skin, which she released independently in July 2006.
'Wonder Why' is a thoughtful, midtempo pop/rock song, which is in the musical vein of Jewel and Sarah McLachlan. The song starts out with a gentle acoustic flavor, then gradually builds into a more electric, full-band arrangement. The recording provides a good showcase for Hardy's expressive lead vocals and harmonies, and she also plays guitar. 'Wonder Why' was expertly produced by Fred Lavery, who co-wrote this song along with three other tunes on Hardy's album.
Hardy was born and raised in Cape Breton, which is an island on the Atlantic shore, near Halifax. When she was seven, she started to play piano, and eventually she learned to play guitar (her main instrument) and fiddle. During high school, she sang and played guitar in a Celtic band named Slainte Mhath, which toured throughout Canada. For college, Hardy attended Saint Mary's University in Halifax, where she subsequently graduated with a B.S. degree in Biology. Throughout her college years, she also worked on her songwriting and performed solo acoustic shows around Halifax.
It was following college that Hardy began to seriously focus on her music. 'After college I moved to Toronto for awhile, and then I decided to move back home and pursue my music fulltime,' explained Hardy. 'I approached Fred Lavery, who co-owns a studio in Cape Breton with Gordy Sampson.' (Sampson is known for co-writing Carrie Underwood's hit, 'Jesus Take The Wheel'). Hardy subsequently worked with Lavery, who ended up producing all of the songs on her album and playing guitar tracks.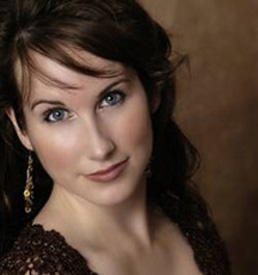 Hardy discussed how she wrote 'Wonder Why' and what the song is about. 'It's an autobiographical song – it's about the game of 'what it' that a lot of us play. It's about a past relationship that I looked back and reflected on, wondering what could have been.'
'Wonder Why' is one of several songs on Hardy's Brand New Skin album which has received good exposure. Three of her songs have reached #1 on the nationally-syndicated, East Coast Countdown internet radio show. In addition, Hardy is continuing to promote her album, and she has been touring regularly, performing shows in western Canada and throughout New England.
Hardy mentioned that she has already written the songs for her next album project, which she will begin recording in mid-2008. And lastly, Hardy is also looking to pursue a career as a working songwriter ' she is traveling soon to Nashville to collaborate on new songs (to place with country artists) and to establish contacts.
Top Five Songs Of The Month
Here are the Top Five Songs which were submitted for this month's contest, with the songwriter credits, plus their e-mail and website links. You can listen to the winning songs by clicking the music players below.
"Best Song Of The Month" Winner
Song Title:
"Wonder Why."
Written by:
Stephanie Hardy & Fred Lavery of Cape Breton, NS, Canada. Performed by Stephanie Hardy.
More Best Songs Of The Month
To enter the next "Best Song Of The Month" Contest (the deadline is the last day of each month), please
Click Here