Flynn's "Let There Be More Love" Named March "Best Song Of The Month"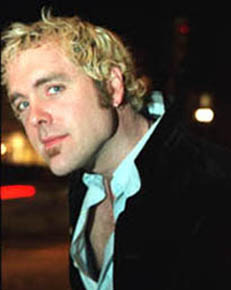 Flynn, an acclaimed, veteran singer/songwriter & producer based in Boston, MA, has won the SongwriterUniverse 'Best Song Of The Month' Contest for March, for his song 'Let There Be More Love.' Flynn (who was born Martin Crotty), has already had two, successful, solo album releases, and his third CD, An American Wake, will be released in early May.
'Let There Be More Love' is a passionate, soaring rock song which is reminiscent of U2's great anthems. It has a hopeful, articulate lyric, which Flynn was inspired to write, after viewing the tragic events of 9/1l. The recording features a  powerful vocal performance by Flynn, and solid, backing tracks by his band (including Lex Lianos on drums, and Dave Cardin on bass). 'Let There Be More Love' is from his second album, Let The Show Begin, which was adeptly produced by Flynn & Tom Waltz.
Flynn grew up in Greystone, Ireland, and started playing acoustic guitar when he was just 4. He bought an electric guitar when he was 14, and soon after began playing in bands, and writing songs. Flynn moved to Boston in late 1986, and formed a band called Cliffs Of Dooneen (with his longtime friend, Lex Lianos). The band did well, signing a deal with a subsidiary of BMG Records. Cliffs Of Dooneen released two albums, and had a Top 10 modern rock hit, called 'Through An Open Window.' However, by the mid-'90s, the band had broken up after its label deal ended.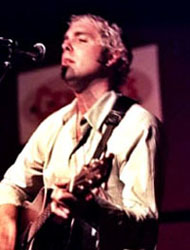 Then in December 1999, Flynn suffered a severe, back injury when he fell off a ladder. He underwent spinal fusion surgery, and it took nearly a year for him to recuperate. 'It was a tough period, but it's my nature to be more positive and hopeful,' recalled Flynn. 'Also, music got me on the road to recovery,' recalled Flynn. 'I found my love of music again, and started writing and recording songs as a solo artist. I sent a few CDs out and people liked it, including Ralph Jaccodine, who became my manager (in 2000).' Following his second album release in 2003, Flynn was contacted by top filmmakers, the Farrelly Brothers. They loved his song 'Human', and wanted to feature it in their movie, Stuck On You. The brothers then played it for Cher, and she loved it and sang it in the film.
Flynn recently performed 'Let There Be More Love' in front of 25,000 people in Washington, D.C.. 'I got a call from the Fraternal Order of Police,' he explained. 'They host a convention and memorial service to commemorate all of the officers who have passed away in the country. They asked me to sing 'Let There Be More Love,' and it was an honor to perform it in front of the Capitol Building, for such a large gathering.'
Currently, Flynn is preparing to release his third album, An American Wake (due out in May). In addition, he is working on several other, music projects. 'I'm excited about producing (folk-pop artist) Ellis Paul's new album on Rounder Records,' said Flynn. 'I will be doing more producing, plus writing songs and scores for movies. I just love every aspect of music, whether it's performing, producing other artists, or creating music for films.'
"Best Song Of The Month" Winner
Song Title:
"Let There Be More Love".
Written by:
Written & performed by Flynn, Boston, MA.
To enter the next "Best Song Of The Month" Contest (the deadline is the last day of each month), please
Click Here