Mandi Perkins' "Broken Window Pane" Named September "Best Song Of The Month"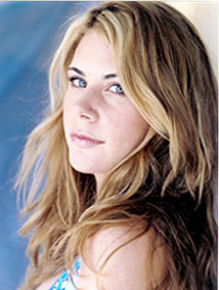 Mandi Perkins, a promising singer/songwriter based in Los Angeles, CA, has won the SongwriterUniverse 'Best Song Of The Month' Contest for September, for her song 'Broken Window Pane.' She wrote the lyrics to this song, and co-wrote the music with guitarist Chen Neeman of Los Angeles. 'Broken Window Pane' is one of three cuts Perkins has completed with veteran producer Todd Burke, and she is in the midst of recording her upcoming, full album release.
'Broken Window Pane' is a well written, acoustic/modern rock song, which has a thoughtful, articulate lyric theme. The recording starts off with a gentle, acoustic guitar-based track in the verse, then builds to a more electric, powerful arrangement in the chorus. 'Broken Window Pane' features Perkins' expressive, heartfelt vocals, and it is well produced by Burke (a respected mixer/engineer & producer who has worked with Ben Harper, Jewel & Jack Johnson). The song also features adept music tracks played by Neeman and Danny Manor (guitars), and Karen Teperberg (drums).
Perkins was born and raised in Toronto, ON, and she began singing and writing songs at a very young age. As a teenager, she performed in singing competitions and plays, and she once sang the national anthem at the Sky Dome for a Toronto Blue Jays game.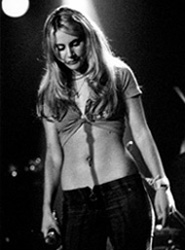 Perkins has since moved to Los Angeles. She has formed a band, and she is building a following in LA, playing such clubs as the Roxy, the Gig and the Hard Rock Café. Perkins has also written about 50 songs, 10-12 which will be featured on her debut album. 'All of the songs I've written are inspired by people I know,' explained Perkins. 'With 'Broken Window Pane,' I wrote about a friend, who was in a difficult relationship with her boyfriend. She was so frustrated with her situation, that she felt like banging her head. With this song, I wanted to show that I empathized with what she was going through.'
Currently, Perkins is continuing to work on her album, and performing live shows. She has also been singing & writing in commercials, for Machine Head Productions. In addition, Perkins has just licensed three of her songs to MTV for its shows, including The Real World. 'I'm excited with the progress I've been making,' said Perkins. 'I am definitely focused on all aspects of my music career. I want to keep it real, both in terms of my songs and the subjects I write about, and how my songs are recorded and produced.'
Top Five Songs Of The Month
Here are the Top Five Songs which were submitted for this month's contest, with the songwriter credits, plus their e-mail and website links. You can listen to the winning songs by clicking the music players below.
"Best Song Of The Month" Winner
Song Title:
"Broken Window Pane".
Written by:
Lyrics written by Mandi Perkins; music by Mandi Perkins & Chen Neeman of Los Angeles, CA. Performed by Mandi Perkins.
To enter the next "Best Song Of The Month" Contest (the deadline is the last day of each month), please
Click Here