Sarah Callaghan's "Wake Up" Named June "Best Song Of The Month"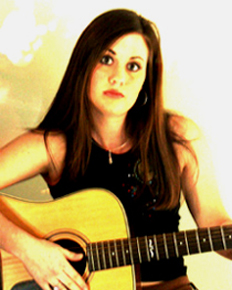 Sarah Callaghan, a promising, young singer/songwriter based in Los Angeles, CA, has won the SongwriterUniverse 'Best Song Of The Month' Contest for June, for her song 'Wake Up.' This song is one of the key cuts she has recorded for her debut CD project, which she has been working on with Los Angeles producer Dan Marfisi.
'Wake Up' is a fresh, uptempo, modern rock cut, which has a very catchy chorus. It's a very commercial, instantly hooky song, which could easily be heard on the radio. The recording features Callaghan's clear, distinct, lead & harmony vocals, plus her acoustic guitar playing. Marfisi expertly plays all the other music tracks (guitars, bass, drums, programming) on this song.
Callaghan (who is 21) grew up in Ottawa, KS (a small town near Kansas City). She was introduced to music at an early age by her grandmother (a local singer & pianist), who taught her to play & sing songs by Patsy Cline and other artists. Callaghan learned piano first, and she would subsequently perform at local fairs and jubilees. Then in high school, she started playing guitar, and began writing songs on guitar.
She went on to attend college, first at Pittsburg State University, then at Kansas State. During college, Callaghan continued to develop her writing and performing skills, and in 2002, she was a Top 5 finalist (out of about 500 entries) for the 'KC Idol' artist competition on the popular 95.7 radio station. She ended up performing live on a 95.7 broadcast.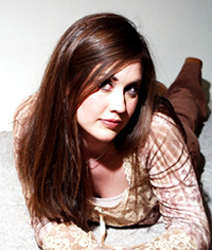 Then in 2003, Callaghan moved to Los Angeles to further her music career. She met Marfisi, and they began recording together. 'Wake Up' was one of the first songs they worked on. 'I wrote 'Wake Up' when I was at college,' explained Callaghan. 'It's about (dating) boys in college, and it reflects some of the bad experiences which my female friends and I had. It's about not wasting time on guys, because they can be jerks; they're players. All of my songs have come from things that have happened in my life.'
Callaghan is starting to build a following in Los Angeles, where she performs gigs at Genghis Cohen and other clubs which spotlight singer/songwriters. She has written many new songs, and she is looking forward to recording more with Marfisi. 'Dan is great; he really helps with the arrangements, and bringing my songs to life in the studio,' said Callaghan. 'I want to continue working on my CD project, and get my songs out there the best that I can.'
Top Five Songs Of The Month
Here are the Top Five Songs which were submitted for this month's contest, with the songwriter credits, plus their e-mail and website links. You can listen to the winning songs by clicking the music players below.
"Best Song Of The Month" Winner
Song Title:
"Wake Up"
Written by:
Written & performed by Sarah Callaghan, Los Angeles, CA.
To enter the next "Best Song Of The Month" Contest (the deadline is the last day of each month), please
Click Here