Songwriter Claude Kelly Co-Writes Hit Songs For Kelly Clarkson, Miley Cyrus, Britney Spears and Adam Lambert
Hit songwriter Claude Kelly may not be the household name that Kara DioGuardi is, but he is quickly becoming her male equivalent by virtue of his incredible success with a wide variety of pop superstars'including Kelly Clarkson, Miley Cyrus, Britney Spears and Adam Lambert. The man nicknamed "Studio Beast" was ranked by Billboard Magazine #14 on its Hot 100 Songwriters chart for 2009, coming in one slot behind Beyonce and outperforming Ne-Yo, Will.I.Am, Pink and Katy Perry.
In addition to co-writing the smash hits 'My Life Would Suck Without You' (Clarkson), "Party In the USA" (Cyrus) and "Circus" (Spears), Kelly also collaborated this past year on tracks by Whitney Houston ("Like I Never Left"), Lambert ("For Your Entertainment"), Chrisette Michele ("Blame It On Me"), R. Kelly ("Like I Do" and "Echo"), Jason DeRulo ("In My Head"), Backstreet Boys ("If I Knew Then") and Melanie Fiona ("Priceless"). "My Life Would Suck Without You," Kelly's first #1 song, was Time Magazine's #1 song of the year and jumped from #97 to #1 on the Billboard Hot 100 after selling 280,000 digital downloads its first week. "Party In the USA" debuted at #1 on both pop and digital Billboard charts and was the second most added track of the year at radio. Kelly also has a track on Ke$ha's recently released debut album Animal ("Take It Off") and has worked recently with Christina Aguilera, Faith Hill, Jennifer Hudson and Fantasia.
The ironic part of Kelly's emergence as a hit maker over the past few years is that, while he has been singing since the age of two and performed with the New York Boys Choir, he didn't discover his gifts as a songwriter until he was well past college. "My major at the Berklee School of Music was music business, but I had to have an instrument so I sang," says Kelly. "I moved back to New York and was in full survival mode, wondering how I could make a living in the industry. I tried my hand at writing a few songs and knew people who worked in studios who could help me record them. I thought they sounded pretty good and just wanted a shot. One of the first songs I ever wrote was placed on a compilation put out by a Japanese clothing line. My breakthrough in the U.S. came with my song 'Daddy's Little Girl' on Frankie J's Priceless album. That gave me a lot of confidence.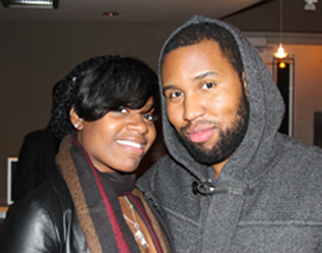 "I guess I had it in me all along and just didn't know it,' Kelly adds. 'I'd always been a creative and imaginative kid, writing and making up stories in school, so writing songs was about me taking my musical sensibilities and combining them with my imagination. Frankie's thing was a minor success for me, but from that I was able to network, meet a lot more people and take that experience and learn about what was working for me and what wasn't."
Soon thereafter, hip-hop/R&B icon Akon heard about Kelly and suggested that the two collaborate on material. Some co-writes began with Akon sending Kelly tracks that Kelly then composed the melody and "topline" to. At other times, they have worked together in the same room. This partnership scored tracks for Leona Lewis ("Forgive Me," a Top 5 hit in the UK) and Whitney Houston ("Like I Never Left"). Kelly originally hoped that Houston would go for "Hold My Hand"; instead, his idol Michael Jackson loved it and recorded it. The legend's death has put that track in limbo. "The song placement is very bittersweet because of what happened," Kelly says. "It's sad because I'll never be able to hear him sing the final version of my song live or tell him how honored I was. But considering he's my all time favorite artist, the fact that he sang one of my records is an honor within itself."
While Kelly has frequently co-written songs with top producers who want to work with him, he doesn't collaborate on songs with other songwriters from scratch. He considers himself a storyteller and thinks that sometimes, too many chefs in the kitchen, so to speak, hold him back creatively from getting out the full story he has in his head. Having had hits with both pop and R&B artists and working with country stars Carrie Underwood and Faith Hill, Kelly is also adamant that he not be pigeonholed as a hit maker in any single genre. He believes that if you match any great song to a specific artist and their sound, it can be adapted to country, pop or R&B, and it's helpful when writing on spec to imagine arrangements that might work for a variety of performers.
"I've written songs both ways, totally on spec and others specifically for artists who wanted to work with me," he says. "It's fun to stretch the creative muscles by imagining, say how Britney Spears might deliver a certain line, or how R. Kelly might turn a love song into a deeper type of romantic expression. I call the ones I write on spec 'ones I had to get off my chest.' 'Party in the USA' was one of those. I had already written it when it was chosen for Miley. The premise was a girl who moves to L.A. and feels out of place. Then we changed some specifics, like the customized line we added to reflect that she comes from Nashville.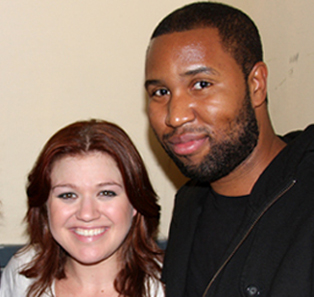 "For the most part, I work best for an artist when I meet them first or work with them in the same room," Kelly adds. "I can vibe out where they are mentally, what their mood is and what they want to talk and sing about. I really love to pinpoint their personalities so I can make a song special for them. It's really interesting when I'm writing for someone like Christina Aguilera and I can come at things from a female perspective and have her say things I wouldn't dare say myself. Right now I'm focused on my career behind the scenes, but at some point down the line I hope to further pursue my initial goal of being an artist. I'm sure I can apply a lot of these principles to my own recordings when that time comes. I know that if I'm working this hard for the artists I work with now, I will give nothing less than 100% to myself when I'm the recording artist."
Although Kelly has only been on the pop scene a few years, his impressive track record bodes well for success into the current decade. A big fan of classic songwriters like Babyface, Mutt Lange and Billy Joel, he isn't shy about explaining what makes a great songwriter and what it takes to write a hit song. "A great songwriter is someone who is diverse," he says, 'one who knows how to change and mold their songs to fit any artist, any style or genre, in any time period. Someone who has done their homework and studied the music that came before, and who knows how to write to accommodate any style, whether that's pop, blues, funk, jazz, R&B or country. Guys like Billy Joel and Quincy Jones come to mind as embodying these ideals.
"A great song," he adds, "is one that no matter how many years pass, it always gives you that goosebump feeling in your arms and makes the hair on your neck stand up. It's one that makes you say out loud, 'now this is why I love music.' This sounds pretty simple, but when you're a songwriter, it's truly the most impossible thing to find and it's something we chase our whole career. Those aspiring to have this kind of career just have to keep practicing and doing it as if it were any other skill.
"Your first song and even your fiftieth might not be perfect, but you can learn about how to take criticism constructively and let those slammed doors become opportunities for others to open. Go back to the drawing board and apply those things. I think what I enjoy about my own life is being able to live outside the box and work with artists in all the genres I am a big fan of. It's fun to do R&B on Tuesday, and rock and pop on Wednesday, something else at the end of the week. I get bored easily so jumping around has been good for me."
Jonathan Widran is a free-lance music/entertainment journalist who contributes regularly to Music Connection, Jazziz and All Music Guide. He can be reached at [email protected]. He is also on Google+