BC Jean Co-Writes #1 Hit "If I Were A Boy" for Beyonce, Signs With J Records and Releases Single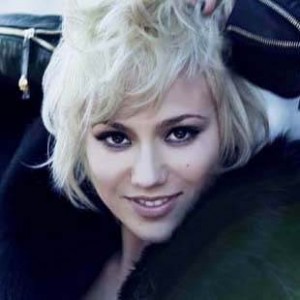 Forget Guys and Dolls. For up-and-coming pop singer/songwriter BC Jean, it's all about "Boys" and "Guys," as in "If I Were A Boy"—the worldwide #1 smash for Beyonce she co-wrote with top producer Toby Gad—and "Just A Guy," her just-released debut single on J Records, co-penned with The Matrix and produced by Ryan Tedder. The OneRepublic frontman is so excited about the track that he says, "This is the first song I've ever produced that I didn't write in six years…That's how much I like it. I have a good feeling about this one." Set for release in early 2011, Jean's highly anticipated debut album on Clive Davis' J Records also pairs her in the studio with Howard Benson (Kelly Clarkson, My Chemical Romance), Brian Howes (Daughtry), Zac Maloy (David Cook, Jason Castro) and Max Martin (Katy Perry, Pink).
Every aspiring songwriter dreams of that special moment of inspiration that leads to a song that will change his or her life. For the 22-year-old San Diego native (whose real name is Britney Jean Carlson), it came while she and Gad—who began working with her after she sent him some of her songs via MySpace—were walking around Times Square after she found out that her first love, the guy she had just moved in with, had cheated on her. The fairy tale relationship had ended but she was still trying to be good with her health and diet.
"Toby (Gad) and I were walking around Times Square," she says, "and there was an amazing smell coming from this pizzeria. I was doing the diet thing and was like, 'Mmm, you smell that? If I were a boy, I would totally eat that.' And he said, 'What did you say?' And I said, 'I wish I were a boy so I could eat pizza and popcorn and wear baggy clothes.' He asked me what else I would do and I said, 'I'd be a better man than my ex-boyfriend,' and he was like, 'How would you sing it, BC'? We went back to the studio, I came up with the lyrics and melody, and it was just one of those honest, emotional songs that came out quickly, in less than 30 minutes. It's such a simple song, but it's very honest and I think that's why it works. The new single 'Just A Guy' is sort of the sequel to it, learning to just accept the guy for who he is, even if I wish he were different. The sad bitter song followed by the 'oh well, he's just a guy, whatever. I look at it this way. Every song I write about a guy who disappoints me brings me closer to the one I'm going to marry!"
Gad, whose was working on songs with Jean the two hoped would score her a record deal, felt it was the gold-star smash that would be her first single. He was wrong, but in the most exciting way possible. "When I got the call that Beyonce wanted to record it," Jean says, "I was like, haha, sure, why would she want to sing a song about me and my ex. But as it turned out, the song that was my therapy for the day, something I had to get off my chest, turned out to be the best thing that ever happened to me. At first I was petrified and not sure I wanted to give away my baby, but later when I heard Beyonce's recording, I knew it would open a lot of doors for me and reach more people than it ever could have had I been the one to record it first."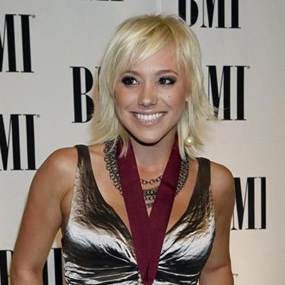 That's quite an understatement. Beyonce's version of "If I Were A Boy," the only song she didn't co-write on the double CD I Am…Sasha Fierce, topped the charts in many countries throughout Europe, reached #3 in Australia, #3 on the Billboard Hot 100 in the U.S. and #2 on the Hot Dance Club Play Chart. In the UK, it became Beyonce's fourth #1 single as a solo artist and her bestselling single overall. It has sold 2.4 digital sales to date and been played over 400,000 times on the radio, according to BMI, which honored her for having one of the most played songs of 2009.
While Jean had already been in talks with several labels about signing a recording deal the success of "If I Were A Boy" sparked a fierce bidding war for her services. "You eagerly wait for a multi-talented new artist to come along like BC Jean," says Sony Music Entertainment's Chief Creative Officer Clive Davis. "She's already proven her major songwriting ability. And, what's more, she's got a truly powerful voice with edge and natural soulfulness. We're all really delighted that BC has chosen us as her musical home."
Her accolades have also helped the big names she is working with now take her ideas and vision for her career more seriously as she comes into her own as an artist. While she is thrilled that Davis and his label are wholeheartedly backing her, she mentions some tough negotiations and fighting for certain things, like being able to write the treatment for the upcoming video for "Just A Guy." She also turned down some great outside songs that didn't fit the mold of those she has written or co-written herself; as it turns out, she is credited on every song on the album. The collection will also include the original demo of "If I Were A Boy" that inspired Beyonce to record it.
"When people hear the album," she says, "they will learn that I am very honest, and while I come across all tough and edgy and am into women's rights, that's just my shell. There's also a softer heart inside that is very vulnerable. I am going to show lots of sides of myself. I'm having fun but there's a lot of stuff I'm not going to take from men because I'm sensitive and can be hurt. Having the hit song ensured that everyone took me seriously and came into sessions with me respecting my ideas and asking 'What do you want to do today' rather than just telling me how it's going to be. My biggest fear was being signed by a label that would drop the ball and shelve me, or try to dictate everything they wanted me to do. Doing a first album is never a perfect, easy process, but overall, I am glad that Clive has trusted me as an artist."
The daughter of a piano and trumpet-playing stockbroker father and a talent manager mother, Jean comes from a musical family. Her grandparents, in addition to being painters, were also singers and actors who appeared on such television variety programs as The Perry Como Show and The Fred Waring Show in the 1950s. Jean fell in love with music from a young age. "My favorite song was 'She Drives Me Crazy' by Fine Young Cannibals," she says. "I would get up on our coffee table, use a lamp as a spotlight, and put on shows for my parents. When they were sick of me, I would set up my cats and dogs, stuffed animals, and Barbies as an audience and perform for them. And I would make my friends be my back-up singers."
By 14, Jean, who played piano, began converting the poetry she was writing into song lyrics. "I listened to No Doubt's Tragic Kingdom, Britney Spears, and Alanis Morissette and wrote down all of the lyrics to figure out how the songs were constructed," she says, "that's how I taught myself." She also fell in love with the rock records her parents were listening to, albums by Aerosmith, Queen, Heart, and Rod Stewart. In high school, Jean began singing with a San Diego cover band that performed everything from Madonna and Eminem hits to old-time rock and roll and country songs. Her first live show with them was at the Sahara Casino in Las Vegas at age 15. "It was really great because it gave me stage experience and taught me how to sing harmonies. But I wanted to write and perform my own music."
With the release of "Just A Boy" and her album due in a few months, Jean—who recently did acoustic showcases in L.A., New York and San Francisco and plans to tour next year–is fulfilling her lifelong dream. "The advice I would give aspiring songwriters is that every bad song will lead you one step closer to a great one. So write one every day even if it sucks because you never know. Also realize that every no you get brings you one step closer to that yes. As long as you can handle and learn from criticism, you will get better at your craft and have the tools to be successful."
Jonathan Widran is a free-lance music/entertainment journalist who contributes regularly to Music Connection, Jazziz and All Music Guide. He can be reached at [email protected]. He is also on Google+