Ava Della Pietra's "Worst Of Times" Named September "Best Song Of The Month"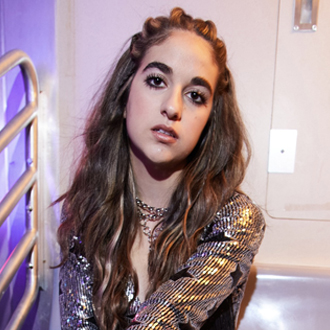 Ava Della Pietra, a young pop singer/songwriter from Long Island, New York, has won the SongwriterUniverse "Best Song Of The Month" Contest, for her song, "worst of times." She released this single in June, and she's working on a new EP that will come out early next year.
"worst of times" is a heartfelt, modern pop song, about a friend who's going through a tough time, and being empathetic and supportive of that friend. The song starts softly with acoustic guitar and piano, and then builds to a full arrangement in the chorus. "worst of times" has an appealing melody, and the chorus is bolstered by Della Pietra's hooky lead vocals and harmonies. This recording was expertly produced by Steven Martinez, who is based in Nashville and has worked with rising singer/songwriter, Sara Kays.
Della Pietra, who is 18, was born and raised in Long Island, NY. She started singing when she was four, and she learned to play violin, piano, bass and other instruments. As a child, she acted and performed in local theatre productions, and she was part of the national touring company for the shows Les Miserables and White Christmas. She also performed in the original cast of School of Rock on Broadway.
When she was 12, Della Pietra took a break from acting & theatre, and she focused on being a singer/songwriter. She has since written over 100 songs and recorded many of them. Last year (2022), she wrote & recorded her debut EP called Truth or Truth, which included "depend on me' and four other songs. Impressively, she has filmed videos of her songs, and she has over 140,000 followers on Instagram and 340,000 on TikTok.
Della Pietra first won our "Best Song Of The Month" Contest in March (2023), with her song, "depend on me." Since then, she has release three singles: "happy for you," "it started with u" and "worst of times." In addition, she'll soon be releasing her next single, "ego."

Here's the audio of Ava Della Pietra's song, "worst of times."
Della Pietra plans to release a new EP in early 2024. For this project, she's traveled to Los Angeles to work with writer/producer, Jon Levine, who has worked with Alessia Cara, Avril Lavigne and Andy Grammer.
2023 had been an important, transitional year for Della Pietra. After graduating from high school a few months ago, she recently moved to Boston to attend Harvard University, where she's enrolled in a Harvard/Berklee College of Music joint studies program.
Also, Della Pietra has been performing live and playing with a band. She said, "I just went on my first major concert tour this past summer. I played shows in New York, Pennsylvania, Connecticut and Massachusetts."
Top Five Songs Of The Month
Here are the Top Five Songs which were submitted for this month's contest, with the songwriter credits, plus their e-mail and website links. You can listen to the winning songs by clicking the music players below.
"Best Song Of The Month" Winner
Song Title:
"Worst of Times"
Written by:
Ava Della Pietra of Long Island, New York. Performed by Ava Della Pietra.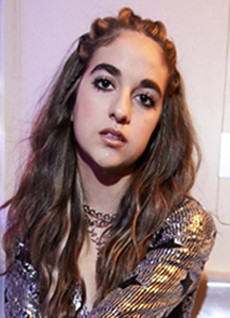 More Best Songs Of The Month
To enter the next "Best Song Of The Month" Contest (the deadline is the last day of each month), please
Click Here