Pop Songwriter Amy Allen Co-Writes The Hit "Back To You" For Selena Gomez And The #1 Hit "Without Me" For Halsey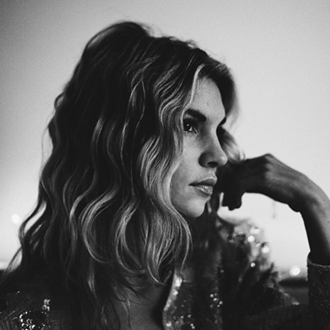 Amy Allen is a young songwriter & artist who is enjoying hit success this year. She co-wrote the hit "Back To You" for Selena Gomez, which has reached Top 20 in the U.S. and Top 10 in several other countries. "Back To You' is the lead single from the soundtrack of the second season of the Netflix TV series, 13 Reasons Why.
In addition, Allen has co-written the Top 10 single by Halsey, called "Without Me" (which was co-written by Halsey, Delacey & Louis Bell). She also wrote a song with Shawn Mendes (and Scott Harris) called "When You're Ready," that is on Mendes' latest album.
Originally from Maine, Allen is now based in Los Angeles. She is a graduate of Berklee College of Music (in Boston), and she plays guitar, bass and piano. Allen started out as an artist who wrote songs and played in bands, and she is still writing songs for herself as an artist. However, her current focus is writing songs for other artists.
Allen is managed by Zach Gurka of Ground Up Management in Los Angeles. She is also signed with APG Music publishing company, and works closely with Gabz Landman (A&R Director at APG).
Amy Allen Interview
We are pleased to do this new Q&A interview with Amy Allen. She tells how she got started in the music business, and how she co-wrote "Back To You" for Selena Gomez and "Without Me' for Halsey.
DK: How did you get started as a songwriter and musician?
Amy Allen: I grew up in a small town in Maine, called Windham. I have two older sisters, and one of them was in an all-girl rock band that I joined when I was in elementary school. The band needed a bass player, so my parents bought me a bass and I learned the bass lines of my favorite songs. I played in this band through seventh grade. It was fun…we were writing our own songs and we'd play at school concerts.
Later on, my sister and I started playing guitar. We both bought acoustic guitars, and we played at local pubs and bars around Portland, Maine. We played folk & bluegrass music, and we did that from when I was 12 to 17.
DK: Did you also write songs for yourself as an artist?
Allen: Yes. After my sister went away to college, I picked it up solo. For my high school project as a senior, everyone picked something to do for a month and did a big report on it, like a thesis. I chose to record an EP of my own songs, and the proceeds would go to an orphanage that we knew in Tanzania, Africa. I had fun making the EP, and some Portland radio stations played some of the songs. It was then that I realized how much I liked writing and performing my own songs.
DK: After high school, did you continue to work on your music and songwriting?
Allen: Well, at first I went away to Boston College, and I put music on the back burner, because I was going to nursing school there. But after a year-and-a-half, I thought…this was not for me. I liked it a lot, but I just missed playing music so bad.

Here's the video of Selena Gomez's hit "Back To You," which
was co-written by Amy Allen.
So I thought about going to Belmont (University) in Nashville, but my mom said, "there's a school right down the street from you (in Boston) called Berklee." I didn't think I was going to get into Berklee, but then I auditioned and I got in. So I transferred to Berklee and did three years there, and I graduated.
At Berklee, I started my own band that was like No Doubt meets the Cranberries and the Cardigans—a '90s girl pop-punk band. It was really fun, and we opened for Kacey Musgraves and we toured a lot.
DK: When did you start thinking about writing songs for other artists?
Allen: When I graduated from Berklee, I realized that I [needed to make] money, and I wanted a more direct line to something that I could support myself with. So I started dabbling in writing songs for other people. I had moved to New York, and the first person I met in New York was (hit songwriter) Scott Harris. I got linked up with him through this manager that we both knew. Then I went over to his house, and we wrote a song that we both loved, and we got along really well. He's like my older brother now. Fast-forward a couple months, I signed to him, and we signed a publishing deal for me together, and I moved to L.A. I signed with APG, which is (music exec) Mike Caren's company.
DK: When did you move to Los Angeles?
Allen: I lived in New York for a year, and then I moved to L.A. last November (2017). So it's been a year-and-a-half that I've been writing for other artists, and I've loved every minute of it. It's been a big change, from doing an artist thing and touring everywhere. But it's been really freeing for me, to be able to write for other people and take the weight off [my artist projects]. So I really loved it.
DK: Are you more focused now on writing for other people now, rather than your artist career?
Allen: Right now, I'm focused on writing for other people, because I've been lucky [having success as a writer]. So I'm still trying to ride that momentum now, and I'm just really busy with writing sessions. But every single night when I get home from my sessions, I'm writing for myself…I'm still in the mindset of being an artist.
DK: Currently, you're on the charts with your hit "Back To You" for Selena Gomez. How did you and your co-writers write this song?
Allen: The night before we wrote "Back To You," I had reconnected with a friend that had been in my life for 10 years, and we always kind of had something. But either he was with somebody or I was with somebody. We had missed each other, timing-wise. So on that night, I got to sit down and be with him, and we hung out. I realized that this person was probably always going to be in my life, and I would care about him.

Here's the audio of Halsey's new single "Without Me," which
was co-written by Amy Allen.
[Later that night], I started working on the song, and the next morning I had a writing session. I was with one of my best friends in the world—his name is Micah Premnath. Also in the session was the production duo, Trackside (Parrish Warrington & Diederik Van Elsas). I sang them a melody and an idea I had, and we just quickly wrote that song. It was really easy; I think it was because I was so emotionally driven, and Micah had recently come out of something, so he was really connecting too. It was easy for us to get on the same playing field.
DK: You also have a new single with Halsey, called "Without Me." How did this song come together?
Allen: I wrote "Without Me" with Louis Bell, Delacey and Halsey. We wrote it a month and a half ago…it happened so fast. We wrote it, and Halsey cut it the day after we wrote it. And all of a sudden, it's her new single. So I'm psyched about that.
It turned out that "Without Me" [became] a female empowerment song. It's funny, because I feel that female empowerment songs can be hard to write, because it can sometimes come off cheesy or preachy. And we weren't trying to write a female empowerment song, but we kind of did, and we were happy with the way it came out. The song also spoke to [Halsey], with stuff she was going through at the time.
Here's the link to Amy Allen's site: https://www.amyallenmusic.com/