Meghan Trainor, St. Vincent, Jason Mraz, JoJo, Charlotte Caffey, Desmond Child and Dan Wilson Will Be Speaking At This Year's ASCAP "I Create Music" EXPO on May 7-9 in Los Angeles

Here's the video trailer for this year's ASCAP EXPO.
There will be an array of top music industry talent who will be speaking or will be panelists at this year's ASCAP "I Create Music" EXPO in Los Angeles. This conference will be held at the Loews Hollywood Hotel in Los Angeles from Monday May 7 to Wednesday May 9.
Among the top songwriters, artists, producers and music execs who will be appearing at EXPO are Meghan Trainor, St. Vincent, Jason Mraz, JoJo, Charlotte Caffey (of the  Go-Go's), Dan Wilson, Paul Williams, Desmond Child, Marc Cohn, Betty Who, Peter Asher, the Futuristics, J Kash, Leland, Priscilla Renea, Billie Eilish, Claudia Brant, Darrell Brown, Marcus Miller, Greg Wells, Anna Waronker (of That Dog), Needlz, Tuo and Adam Sanders.
Now in its 13th year, the ASCAP "I Create Music" EXPO has become an invaluable incubator for up-and-coming talent in the music industry. Young songwriters and producers are given the opportunity to advance their careers through networking, collaboration and mentorship opportunities with a diverse array of industry leaders. Throughout the three-day EXPO, ASCAP will offer panels, workshops, master classes, keynotes and one-on-one sessions to the 3,000-plus participants from across the globe.
Here's the link to sign up for this year's ASCAP EXPO:
"We are elated to have some of today's top songwriters and producers joining us for this year's ASCAP 'I Create Music' EXPO," said ASCAP President Paul Williams. "Some have been creating music for a long time; others have just enjoyed the success of their first hit song. All will be excited and ready to share their personal experiences and hard-won knowledge with ASCAP EXPO attendees." Williams, winner of three Grammys and an Oscar, will moderate the EXPO's annual legislative panel and will provide EXPO attendees with wisdom from his 50-year songwriting career.
Here's a brief summary of some of the top speakers and panelists who will be at this year's EXPO:
Meghan Trainor – This pop superstar and Grammy Award winner will participate in a Keynote conversation at the EXPO. She is known as the singer/songwriter of such hits as "All About That Bass," "Lips Are Movin," "Like I'm Gonna Love You" (with John Legend), "No," "Me Too" and her new hit, "No Excuses."
St. Vincent – after winning her first Grammy in 2015, as well as ASCAP's Vanguard Award the same year, the indie icon returned with her fifth album MASSEDUCTION last fall, which earned her highest-ever debut on the Billboard 200 and was named the #1 record of 2017 by Jon Pareles of The New York Times.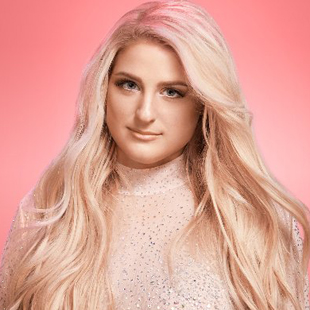 Jason Mraz – Grammy-winning singer/songwriter of such hits as "I'm Yours," "The Remedy (I Won't Worry)," "I Won't Give Up," and the platinum albums Waiting For My Rocket to Come, We Sing. We Dance. We Steal Things, and Love is a Four Letter Word.
Dan Wilson – Grammy-winning hit songwriter for Adele ("Someone Like You"), Dixie Chicks ("Not Ready To Make Nice") and his own band Semisonic ("Closing Time").
Charlotte Caffey of The Go-Go's and her sister-in-law Anna Waronker of That Dog – collaborated on the Clueless theme song "Ordinary Girl," founded their own label Five Foot Two Records and wrote "Lovelace: A Rock Musical," an LA Times Critics' Choice.
Paul Williams – President of ASCAP and songwriter of classic hits such as "We've Only Just Begun," "Evergreen," "Rainy Days and Mondays," "An Old Fashioned Love Song," "Out in the Country" and "You and Me Against The World."
Desmond Child – Hall of Fame hit songwriter for Bon Jovi ("You Give Love a Bad Name," "Livin' On A Prayer"), Ricky Martin ("Livin' la Vida Loca"), Joan Jett ("I Hate Myself for Loving You") and KISS "(I Was Made for Lovin' You").
The Futuristics – the songwriting duo first gained notoriety writing the parody song "3-Way (Golden Rule)" forSaturday Night Live and have since gone on to write hits for Camila Cabello, Halsey, Flo Rida, 2 Chainz and G-Eazy.
JoJo – each of the pop star's three studio albums have charted in the top ten of the Billboard 200, and as a teen sensation she scored a #1 on the Billboard Pop charts with "Leave (Get Out)." In 2016, JoJo released her first albumin ten years, Mad Love, which debuted at #6 in the US.
J Kash – after penning some of the year's biggest hits, including Charlie Puth's "We Don't Talk Anymore," Maroon 5's "Don't Wanna Know" and the Jason Derulo, Nicki Minaj and Ty Dolla $ign collaboration "Swalla," Kash was presented with Spotify's top songwriting honor for 2017 – the Secret Genius of the Year.
Leland – a songwriting professor turned professional songwriter, Leland's first credits came from his work with Troye Sivan and Daya in 2015. He has also written with Kelsea Ballerini, Selena Gomez and Martin Garrix.
Billie Ellish – Rising pop singer/songwriter whose debut single "Ocean Eyes" went viral, and she's gaining major exposure on Spotify and Apple Music.
Peter Asher – a two-time Grammy Producer of The Year who was head of A&R for The Beatles' Apple Records and a chart-topping musician in the 60s pop duo Peter & Gordon.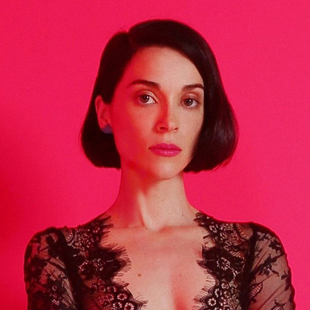 Marc Cohn – Grammy-winning singer/songwriter who is best known for his hit song, "Walking in Memphis."
Needlz – a leading hip-hop producer for nearly two decades, he has worked with Drake, Bruno Mars, 50 Cent, Lupe Fiasco, The Game, Rakim, Talib Kweli and Busta Rhymes.
Priscilla Renea – the songwriter has worked with a wide range of artists including Rihanna, Miranda Lambert, Meek Mill, Madonna and Train. Renea has also lent her vocals to tracks by Big Sean, Diplo and B.o.B. Her song "Something Bad" is currently the theme to NBC's Sunday Night Football coverage.
Claudia Brant – Multi-time ASCAP Latin Songwriter of The Year, who has composed songs for Ricky Martin, Luis Fonsi, Natalia Jimenez, Santana, Chayanne and Il Divo.
Darrell Brown – Hit songwriter & producer for Keith Urban ("You'll Think Of Me"), Josh Turner ("Why Don't We Just Dance"), LeAnn Rimes and other artists.
Tuo – as one half of Da Internz production team, he has worked with Justin Bieber, Nicki Minaj, Big Sean, Ludacris, T-Pain, John Legend, Nas and Jennifer Lopez.
Greg Wells – a musician, producer and songwriter whose songs have sold more than 85 million units. Wells has worked with Katy Perry, Keith Urban, Adele and Twenty One Pilots.
Betty Who – her unique brand of synthpop earned the Australian singer three #1 hits on the US Dance charts in four years, including her double-Platinum version of the Donna Lewis-penned "I Love You Always Forever."
Marcus Miller – Renowned musician & composer who has worked with Luther Vandross, Miles Davis, Herbie Hancock, Aretha Franklin and David Sanborn.
Marcella Araica – the groundbreaking engineer has mixed and recorded tracks for Britney Spears, Pink, DJ Khaled, Timbaland and Mariah Carey.
Adam Sanders – discovered by an ASCAP representative while playing at a Nashville restaurant, Sanders has gone on to become one of country music's most in-demand writers, scoring #1 hits for Cole Swindell and Dustin Lynch. As an artist, Sanders has toured with Luke Bryan and Eric Church, and released the single "Thankful For."