Stevie Wonder Will Be The Keynote Speaker at ASCAP "I Create Music" EXPO on April 13-15 in Los Angeles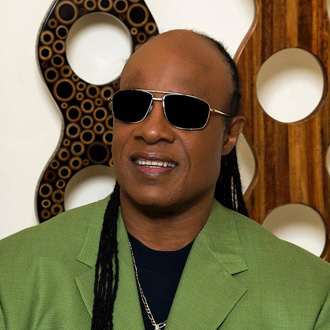 New Update: ASCAP announces that it will honor legendary musician Stevie Wonder with its inaugural "Key of Life" Award at this year's ASCAP "I Create Music" EXPO in Los Angeles, April 13 – 15, where he will also appear in a keynote "I Create Music" session.
There will be an array of top music industry talent who will be speaking or will be panelists at this year's ASCAP "I Create Music" EXPO in Los Angeles. This conference will be held at the Loews Hollywood Hotel in Los Angeles from Thursday April 13 to Saturday April 15.
Now in its 12th year, the ASCAP "I Create Music" EXPO has become an invaluable incubator for up-and-coming talent in the music industry. Young songwriters and producers are given the opportunity to advance their careers through networking, collaboration and mentorship opportunities with a diverse array of industry leaders. Throughout the three-day EXPO, ASCAP will offer panels, workshops, master classes, keynotes and one-on-one sessions to the 3,000-plus participants from across the globe.
Here's the link to sign up for this year's ASCAP EXPO: https://www.ascap.com/expo
"We are elated to have some of today's top songwriters and producers joining us for this year's ASCAP 'I Create Music' EXPO," said ASCAP President Paul Williams. "Some have been creating music for a long time; others have just enjoyed the success of their first hit song. All will be excited and ready to share their personal experiences and hard-won knowledge with ASCAP EXPO attendees." Williams, winner of three Grammys and an Oscar, will moderate the EXPO's annual legislative panel and will provide EXPO attendees with wisdom from his 50-year songwriting career.
Songwriter/artist Aloe Blacc and Songwriters Hall of Fame member Desmond Child join an illustrious list of songwriters and producers who will be on hand for this year's EXPO. Blacc attended his first EXPO in 2010 and has cited it as a profoundly inspirational experience in the early stages of his career. Shortly after his first EXPO experience, he teamed up with Avicii for the breakout hit "Wake Me Up," which sold over 11 million units worldwide and is certified Platinum in 15 countries. Blacc also interviewed Bill Withers on the EXPO stage in 2015. Desmond Child has penned over seventy Top 40 singles throughout his storied career, working with the likes of Bon Jovi, Aerosmith, KISS and Cher. His credits include some of the most iconic hits of the 20th century: "Livin' On A Prayer," "Dude Looks Like A Lady," "Livin' La Vida Loca." Child's work holds strong on the pop charts to this day, with hits for Katy Perry and Selena Gomez, and last year, he celebrated his fifth decade of #1 hits with Zedd's "Beautiful Now."
Also on hand leading an EXPO panel session is hit Nashville songwriter Ashley Gorley. Gorley has penned thirty #1 songs, working with Carrie Underwood, Blake Shelton and Jason Aldean among other country luminaries. He is the recipient of four ASCAP Country Music Songwriter of the Year Awards and was named the 2016 Billboard Hot Country Songwriter of the Year. Back by popular demand, songwriter, arranger and producer Darrell Brown returns to the EXPO for his popular all-day Multi-Genre Song Feedback Sessions. Brown is a Grammy award winner who has written with Keith Urban, Faith Hill, LeAnn Rimes and Neil Young.

Here's a video which previews ASCAP "I Create Music" EXPO 2017.
Bibi Bourelly and Deputy lead the next generation of hit songwriters at the 2017 "I Create Music" EXPO. The pair teamed up for Rihanna's "B**** Better Have My Money," writing and producing the smash hit respectively. Bourelly also wrote for Rihanna's 'Anti,' which hit #1 on the Billboard 200. Deputy served as a producer on J. Cole's 2016 record '4 Your Eyez Only,' which peaked at #1 on the Billboard 200 as well. Joining them are production trio Captain Cuts, who have co-written two #1 hits on Billboard's Alternative Music charts and last year won the ASCAP Pop Music Song of the Year Award for Walk The Moon's "Shut Up and Dance." Country songwriter Matt Jenkins has earned four chart-topping hits, including the recent #1 singles "Setting the World on Fire," recorded by Kenny Chesney featuring Pink, and "Song for Another Time," recorded by Old Dominion.
The EXPO has also confirmed London-based producer Harmony Samuels (Fifth Harmony, Ariana Grande, Chris Brown, Jennifer Lopez, Maroon 5) as a panelist, along with Ryan Leslie, a Grammy-nominated producer and musician who founded SuperPhone last year, a communication tool that allows fans to text directly with their favorite artists. Leslie has produced songs for Britney Spears, Beyoncé, New Edition, and was the architect behind Cassie's "Me&U," a number one R&B single that also reached number three on the Billboard Hot 100 in 2006.
The remaining panelists represent some of the industry's brightest young stars: Brett McLaughlin and Britten Newbill were co-writers on Daya's 2015 single "Hide Away," which reached #23 on the Billboard Hot 100. The EXPO also welcomes songwriter/producers Matt Rad and Steve James ("In the Name of Love," Martin Garrix feat. Bebe Rexha), Big Taste ("Company," Justin Bieber) and Rooty ("Too Little Too Late," Jojo).
In addition here are many other songwriters, artists & producers who have just been added as panelists:
The Futuristics: songwriting and production duo who co-wrote the current hit "Bad Things" for Machine Gun Kelly & Camilla Cabello.
Brian Kennedy: four-time GRAMMY-winner who's collaborated with Rihanna for a decade, including on her #1 hit "Disturbia" and her most recent record 'Anti.'
Malik Yusef: six-time GRAMMY-winning songwriter credited on Kanye West's 'The Life of Pablo' and Beyonce's 'Lemonade.'
Jason "Poo Bear" Boyd: writer of eight songs on Justin Bieber's triple-platinum 'Purpose,' including the Billboard Hot 100 #1 hit "What Do You Mean?"
Sam Hollander: co-writer of Fitz and the Tantrum's smash single "HandClap," along with 4 songs on the Grammy-nominated Panic at the Disco album, one of the top 5 selling albums of 2016. Hollander has produced for major artists such as One Direction, Katy Perry, Train, Daughtry, The Fray, Carole King and Weezer.
Greg Wells: musician, producer and songwriter whose songs have appeared on more than 85 million albums sold. Wells has worked with Katy Perry, Keith Urban, Adele, Twenty One Pilots and more.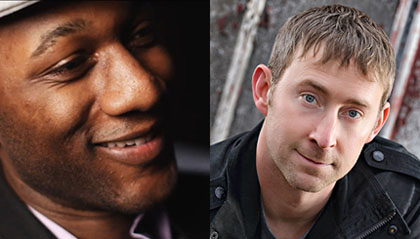 Dave Pirner: principal songwriter for the band Soul Asylum, including their Grammy-winning hit single, "Runaway Train."
Eric Bazilian: founding member of The Hooters and writer of Joan Osborne's "One Of Us."
Mark Hudson: producer who has worked with Cher, Ringo Starr and Aerosmith.
Shawn Barron: Vice President of Urban A&R for Atlantic Records, discovered Drake on MySpace and signed him to his first recording contract in 2007.
Tommy Brown: writer of seven tracks on Ariana Grande's platinum-certified 'Dangerous Woman.'
Jean Baptiste: songwriter for the Black Eyed Peas and Madonna.
Lesley Barber: composer for Oscar-winning film' Manchester By The Sea.'
Paul Brill: International Documentary Award-winning composer.
Dae Dae: 300 Entertainment recording artist who scored a Top 20 hit on the Billboard Rap charts with "What U Mean."
DallasK: DJ and record producer who has collaborated with Tiesto and Hardwell.
Fran Hall: songwriter for Britney Spears and Selena Gomez.
Rob Hyman: co-writer of Cyndi Lauper's #1 hit "Time After Time."
Ism: producer who has worked with Chief Keef and Wiz Khalifa.
Danny Jacob: composed film scores for Phineas and Ferb and Milo Murphy's Law.
Gary Leon: A&R Manager for Atlantic Records' Urban division.
Menace: Producer for Desiigner's hit single, "Panda."
Nez & Rio: production duo who have collaborated with A$AP Rocky and ScHoolboy Q.
Carly Paradis – composer and pianist who has worked on television programs including BBC's "Line of Duty," ITV's "Prime Suspect" and more.
Justin Rhodes: music business professor, hip-hop producer and author of the production handbook "These Beats Ain't Free."